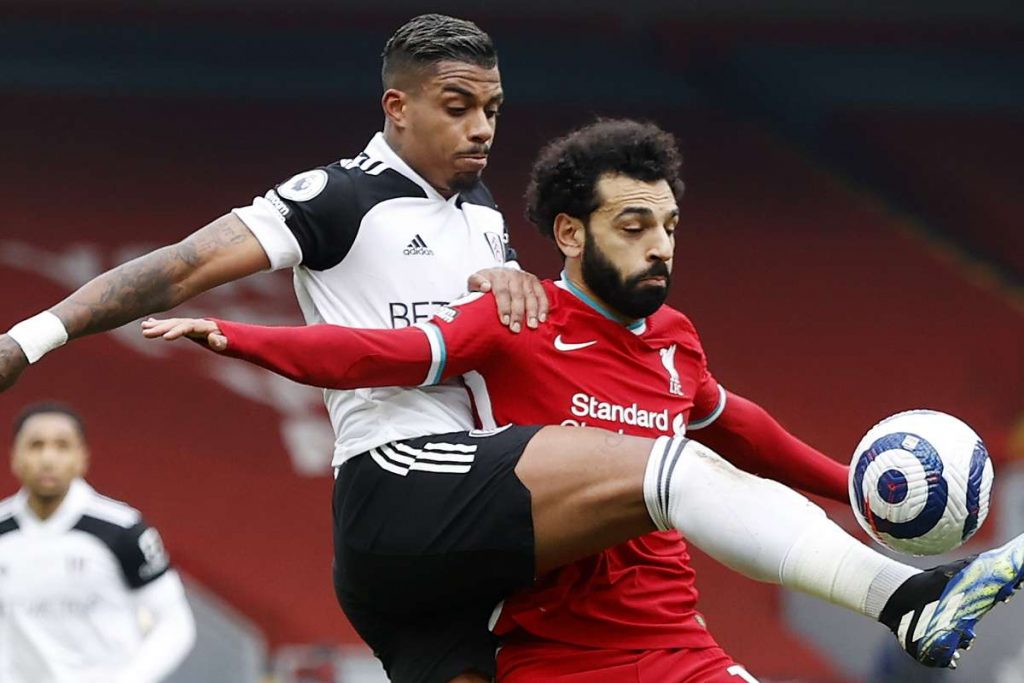 Liverpool bowed to Fulham (0-1) in another Premier League home match this Sunday, March 7 with Mo Salah playing a role in the goal conceded by the Reds.
Jurgen Klopp's team have serious problems these days, especially at home in the English top-flight.
They have lost all of their last six home games and that against relegation-based side Fulham, amplifies critics. And Salah, Robertson are in frontline.
Read : Salah, Mahrez nominated for Budweiser goal of the month
"It's a lovely technique but it's shocking from Liverpool's point of view,' Keane said in the Sky Sports' studio at half-time as Salah's mistake handed Mario Lemina an assist to shot past Alisson.
"Set-piece, obviously Robertson has got to do better. Salah – okay, it's not one of his strengths – outmuscled. But it's a lovely technique, the way he gets across the ball and they deserve it.
"It's not a great delivery, I think Robertson has got to do better, Salah has got to be stronger, he cannot lose it there.
"Fantastic strike but it's amazing what's happened to this Liverpool team. They're a shadow of themselves.
"Salah… not good enough, not strong enough, [not enough] desire but Robertson has got to do better as well. You've got to get a better header than that away," he added.