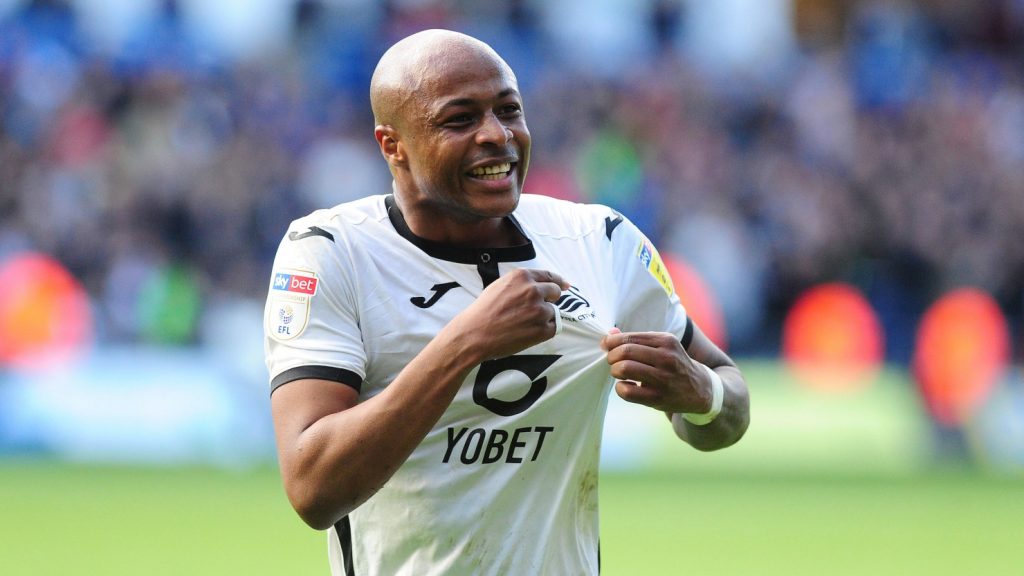 Swansea City shot stopper Freddie Woodman hailed his teammate Andre Ayew saying the Black Stars captain is a leader on and off the field.
The 31-year-old scored twice to hand his side a hard-fought win (2-1) over Middlesbrough on Sunday.
Speaking about Ayew at the end of the game, Woodman said he is learning a lot from the former Marseille man as he likes giving advices to his teammates.
Read : England – Andre Ayew steps up to the plate in Swansea win over Stoke City
"It's not just about the penalties. The fans will see the goals that he scores, but he's a leader behind the scenes and fantastic to have around the place," Woodman told the club's official website.
"I feel like I've learned so much from him; even just having a chat with him about different things. He gives great advice out and he gives you this confidence and belief when you do speak to him.
"The fans see the goals, but everyone at the club realises that he's even better at getting the best out of the players around him – even the younger lads.
"Andre's got ice in his veins, that's the joke going around in the dressing room," he added.
Ayew has 13 goals on his name in 32 appearances with Swansea City this season and is leading his side towards the Premier League promotion.