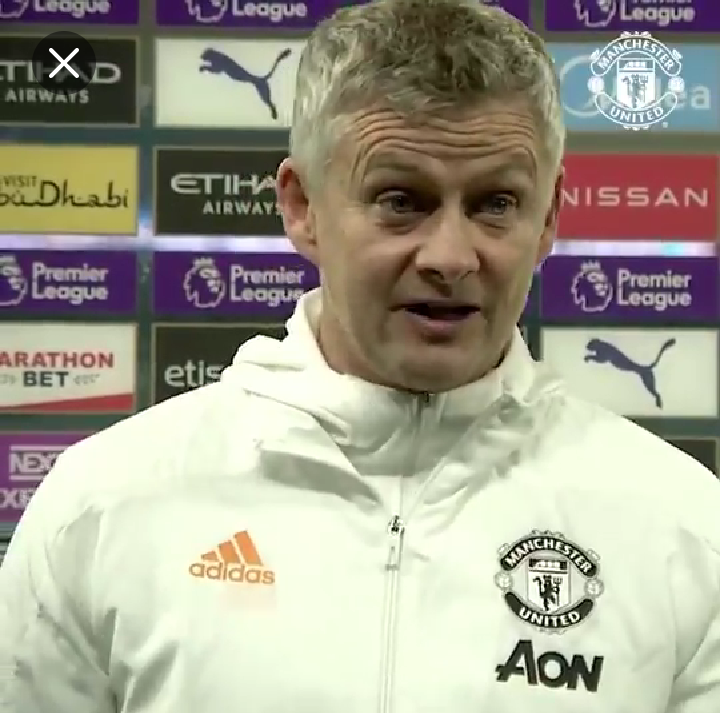 Ole Gunnar Solskjaer has heaped praise on the attitude and performance of his Manchester United players in Sunday's superb 2-0 victory over City.
Bruno Fernandes opened the scoring in just the second minute with a penalty and an impressive Luke Shaw finish doubled our advantage early in the second half,
as the Reds brought an end to the Blues' 21-game winning run in all competitions.
Solksjaer in his post-match described his players performance as 'fantastic' stressing that he was deldelighted.
"It is fantastic. The start of course sets the tone for the game and after one minute we have a penalty and a goal. 
"After being positive! Anthony gets the ball and looks forward, he drives inside the box. 
"Be positive, that's what we want from our players.
" I am delighted for everyone and especially Anthony, who has had a hard time. 
"I thought he was Man of the Match."

"We have to be, no-one in the world of football, no team has got a chance against them without being a collective and a hungry team and you know you have to defend really well, but you have to be positive as well on the ball."
On the clean sheet that the Red Devils got, Solksjaer said they have to keep defending.
"You have to defend for so long and they have got players who are incredible.
"The tactics are brave and they play in such a way where there are threats everywhere – right, left, centre.
"There is penetration so you have to focus for 90 odd minutes so the boys deserve all of the praise that they will get tonight, but then forget about it because it is AC Milan on Thursday."