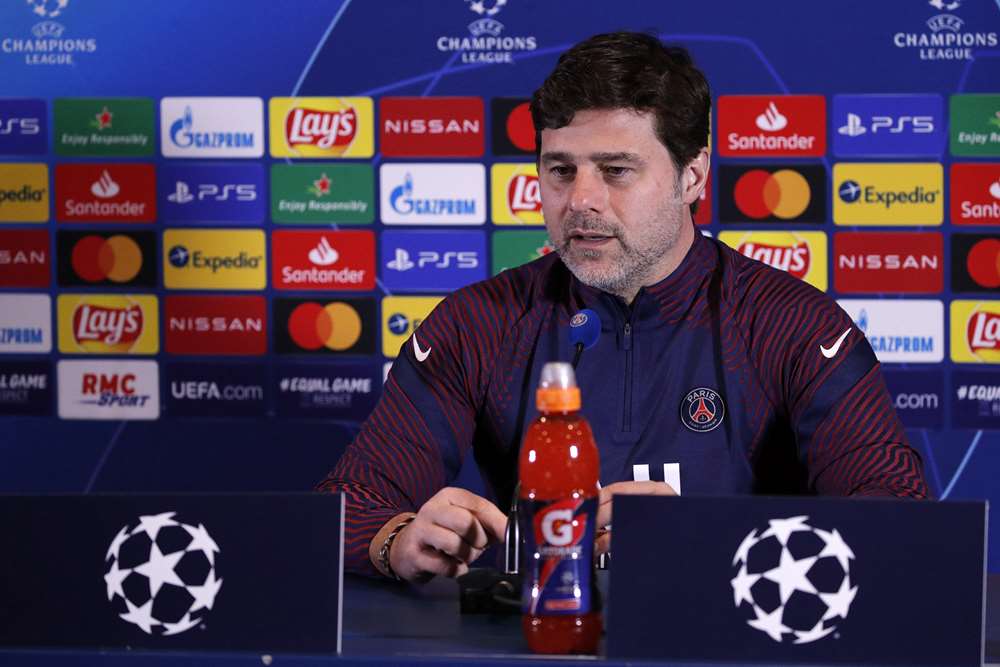 The Paris Saint-Germain coach Mauricio Pochettino said they will remain focused just like they did in the first leg of the UEFA Champions League against Barcelona on Wednesday.
PSG will host Barca in the UEFA Champions League round of 16 second leg at the Stade Parc Paris.
The Parisians will be heading to the game on the back of the 4-1 victory they got at Camp Nou in the first leg.
Pochettino while speaking in his pre-match conference said his player will be on the offensive despite the three goals advantage.

"We have to be totally focussed on the game, just as we were for the first leg.
" We have to attack and win the game. 
"That's what we think and what we're preparing to do. 
"We're talking about that. 
"We know Barcelona are a great team and that you have to approach a Champions League game in the right way. 
"You always have top-grade opponents. 
"The most important thing is what we are going to do. 
"We have to perform well. Of course we look at our opponents and we know Barça have a really good team. 
"They've been solid recently, but we're focussed on ourselves, on our preparation."
"As I said, it's important to approach the game in the right way. 
"That's true for both teams. We have to be focussed for 90 minutes. 
"We want to qualify, and we know we're coming up against some great players. 
"You have to respect your opponents. We know the game will be difficult and we'll have to perform well to go through. 
"We've got 90 minutes to play, we have to be consistent. 
"The most important thing is to be focussed, to perform well, and have the right approach to the game. 
"For us, the game starts 0-0 and we have to win to qualify. That's the best mentality to have."