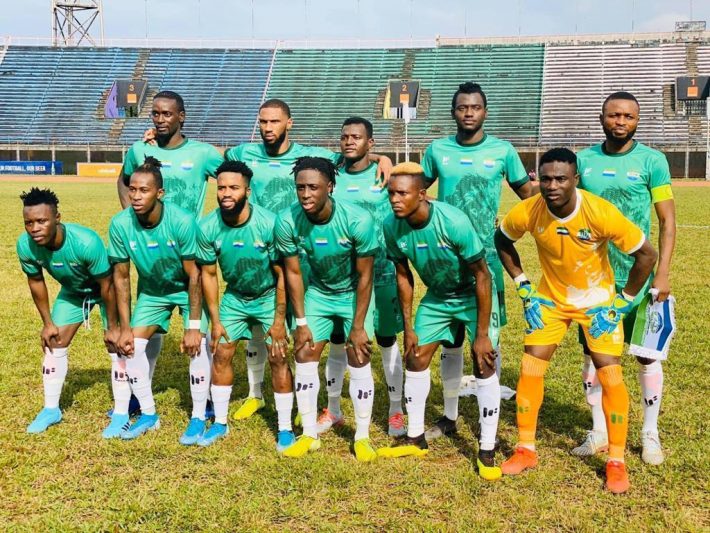 Sierra Leone have withdrawn their plans to travel to Zambia for a 2022 Africa Cup of Nations (AFCON) preparatory match that was scheduled for Monday, March 22 2021.
In a letter addressed to Football Association of Zambia (FAZ), Sierra Leone Football Association (SLFA) General Secretary, Chris Kamara, attributed the change of plans to challenges which Covid-19 has posed on travel arrangements for Europe-based players.
"I am directed by the president to convey her apologies to the Football Association of Zambia's president (Andrew Kamanga) and FAZ for the unfortunate situation we have experienced with regards the release of our players who are playing abroad due to Covid-19 restrictions and the traveling challenges amidst this difficult moment," Kamara said.
"On this note, we regret to inform you of the decision of the Sierra Leone Football Association to pull out of the friendly match between Sierra Leone and Zambia national team due to technical reasons beyond our control."
FAZ website has quoted the association's General Secretary, Adrian Kashala, confirming the cancellation of the match that was scheduled for Heroes Stadium in Lusaka.
Zambia were hoping to fine tune for their tough home match against already qualified Algeria on Thursday while Sierra Leone face hosts Lesotho on the same day.
Sierra Leone are in Group L alongside Nigeria, Benin and Lesotho.
CAF has directed that all matches be played at the same time in the final stages of the AFCON qualifiers.