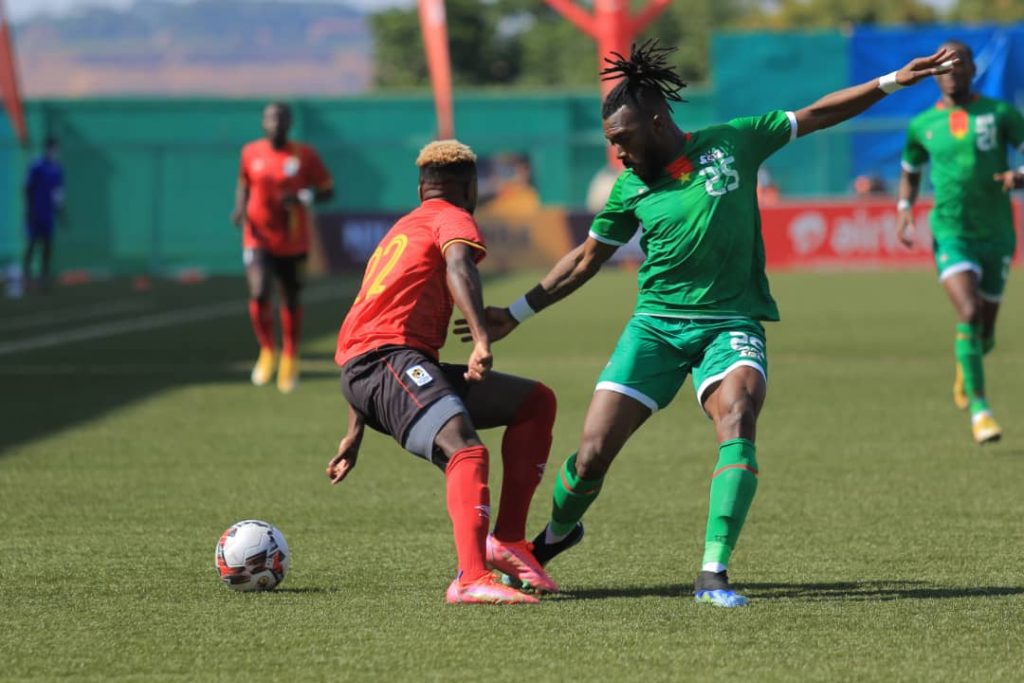 The Cranes of Uganda will have to wait before celebrating their qualifiers for 2021 AFCON after the goalless draw of this Wednesday afternoon against Burkina Faso at St Mary's Stadium.
After a strong start to the game with Patrick Kaddu's strike at the third minute which went wide, nothing great happened in the first half.
Farouk Miya and teammates tried their best but failed to score as Burkina Faso shot stopper, Hervé Koffi, was solid in the sticks.
In the second half, Aston Villa star, Bertrand Traore who was less sharp in the first 45 minutes, came with better ambitions but all his efforts were denied by Mamelodi Sundowns goalkeeper, Denis Onyango.
Read : AFCON qualifiers : Uganda and Burkina Faso share spoils to half time
Kaddu finally got stretchered off after pulling a hamstring injury at the 57th minute.
The Cranes have had another great attempt in the last thirty minutes of the game but Joseph Ochaya's ferocious strike inside the box was denied by a firm Herve Koffi.
With the points shared, Burkina Faso who has now nine, are officially qualified for the 2021 AFCON. Meantime, Uganda can make it in case of win over Malawi on Monday, March 29.