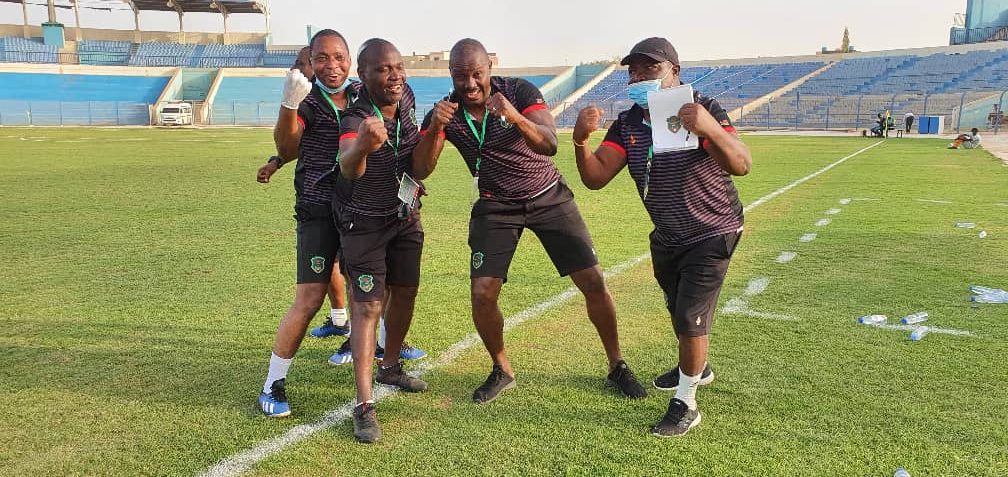 Malawi beat hosts South Sudan 1-0 courtesy of Gerald Phiri's 47th minute deflected effort to boost chances of qualifying for the AFCON finals.
The South Africa-based attacker Phiri curled in the lone goal at the neutral venue of Al Hilal Stadium in Sudan.
Malawi took their tally to seven points from five games whereas South Sudan remain bottom with three points from similar number of games.
The cause of Malawi was helped by a goalless draw between visiting leaders Burkina Faso and hosts Uganda at St. Mary's Kitende.
The Stallions have sealed their place at AFCON with nine points whereas Uganda have eight points.
Malawi host Uganda on March 30 and in the same week Burkina Faso will be at home against South Sudan.
Starting line ups:
S. Sudan: Majak Mawith, Peter Manyang, Manyumow Achol, Okello Tito, Rehab Angier, Omot Sebit, Makueth Wol, Stephen Pawar, Mutwakil Abdulkarim, David Majak, Jackson Gibson
Malawi: Ernest Kakhobwe, Charles Petro, Limbikani Mzava, Precious Sambani, Stanley Sanudi, John Banda, Gerald Phiri Junior, Gabadinho Mhango, Peter Banda, Richard Mbulu, Khuda Muyaba.