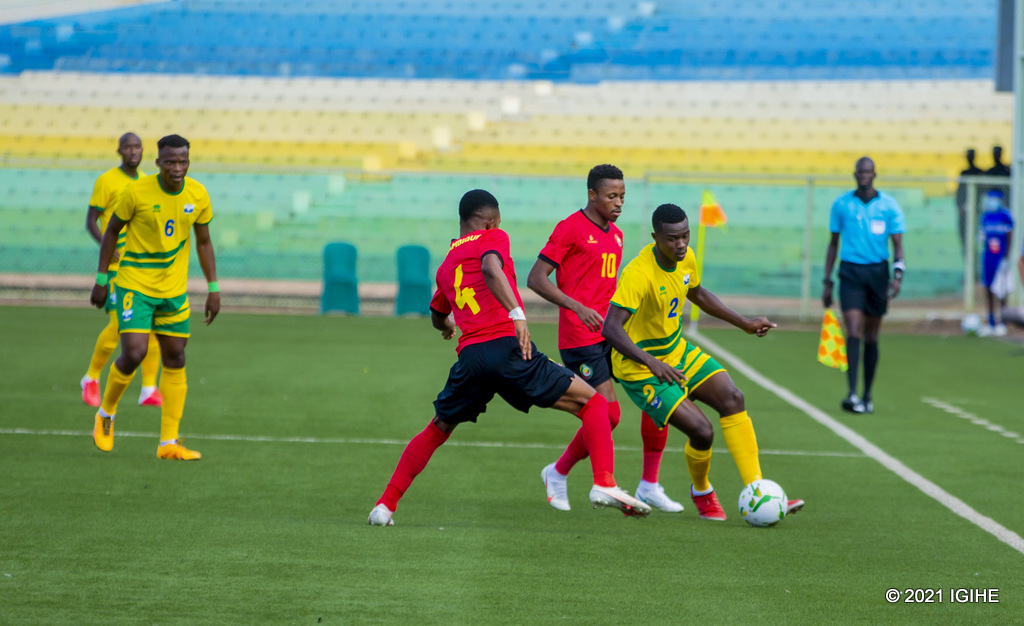 Rwanda's Amavubi can dream of the 2021 Africa Cup of Nations after their short but important win over Mozambique this Wednesday afternoon at Kigali Stadium.
Before this matchday 5, Rwanda were bottom of the Group F with just two points registered out of four games.
Read : AFCON qualifiers – Burkina Faso get their ticket after goalless draw to Uganda
The win was then compulsory for the team of Vincent Mashami. And the Amavubi were aware of that.
After a poor first half, Lague Byiringiro fired home at the 67th minute to send his nation second in group F with five points.
They need to put down a great show against hosts Cameroon on Tuesday, March 30, on the matchday 6 in order to secure their qualification.
Lineups :
Rwanda XI : Emery Mvuyekure (GK), Thierry Manzi, Ange Mutsinzi, Salomon Nirisarike, Fitina Omborenga, Emmanuel Imanishimwe, Steve Rubanguka, Yannick Mukunzi, Haruna Niyonzima (C), Meddie Kagere, Ernest Sugira
Mozambique XI : Hernani Siluane (GK), Jeitoso Pedro Mussica, Sidique Mussagi, Bruno Langa, Chico Muchanga, Manuel Kambala, Kito Abdul Saddan, Clésio David Bauque, Luis Jose Miquissone, Dayo Antonio, Stelio Ernesto Telinho