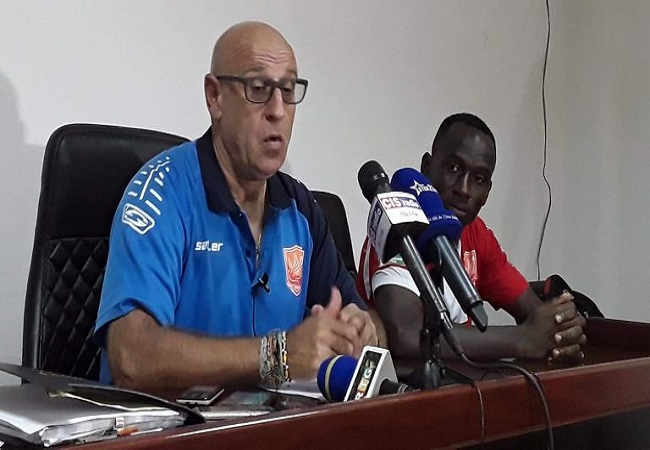 Gabon coach Patrice Neveu has said his team needs an element of surprise to beat the Leopards of the Democratic Republic of the Congo on Thursday.
The Frenchman told the press in Gabon that he has an idea how his DRC counterpart, Christian N'sengi, would approach the game.
For Neveu, the Congolese will put a low block to play by the effect of a surprise.
" I prefer to swear by the behaviuor of my players and by the effect of a surprise because of course they [Congo] know the potential of the team and they will inevitably regroup behind. We will therefore have to be able to surprise them, " Neveu told the press.
DRC delegation failed to leave for Gabon on Tuesday due to travel hitches.
The Leopards have all players in camp, including Ben Malango and Fabrice Ngoma from Raja Casablanca.
Nsengi has since said his team is ready to face the Panthers of Gabon.
"We are ready in the sense that we took the players who were physically developed. Being ready is at the mental level. It's the latter who will do something in Franceville, which will make the team win. It is the spirit that will be on the ground and that will give the determination to give what we want," he is quoted saying.
All players for the Leopards have since tested negative for Covid-19 following tests conducted on Tuesday.
The Leopards trained on Monday and Tuesday morning at the Stade des Martyrs.
The DRC are third in the group with six points behind Gambia and Gabon who have seven points each on top and second places respectively. Angola are bottom with one point.