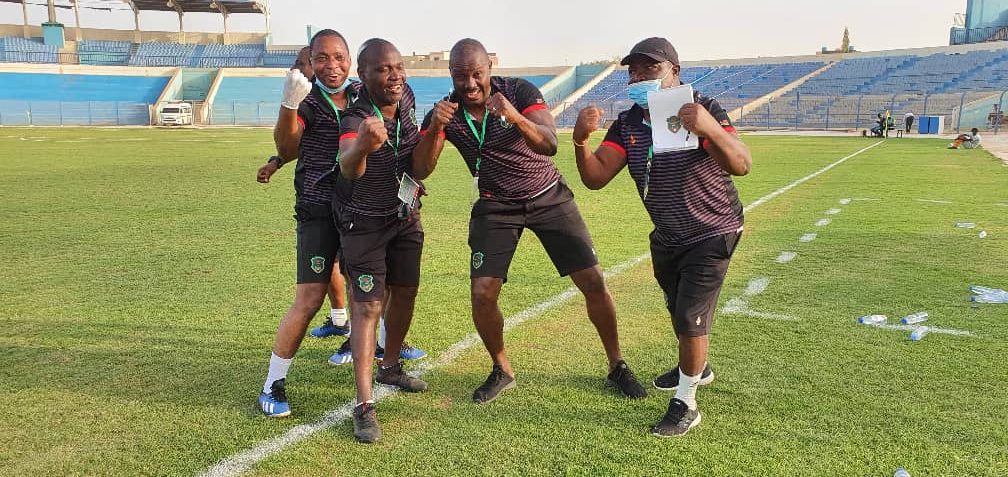 Malawi Sports Minister, Ulemu Msungama, has pledged support to the Flames as they host the Cranes of Uganda on Monday.
Msungama made the pledge when he welcomed the Flames on their return from Sudan where they beat South Sudan 1-0 on Wednesday.
"What the Flames have done is something that every Malawian is happy about because it has been a long time since we registered a win away from home in a competitive match," Football Association of Malawi (FAM) website quotes Msungama saying.
"As government, we are ready to support our team in any way possible not only because of this game but we had already planned to promote Sport and Football in this case. I would like to encourage the boys not to relax but stay focused and continue working hard until we win the final and determining match this coming Monday."
FAM President Walter Nyamilandu thanked the government for supporting the national team.
"We thank the government for always being there for us from the moment we started this campaign and the boys couldn't thank them better than winning the away match against South Uganda.
"Monday's game is a must win for us and the players know what to do so we want to capitalize the opportunity that we are playing at home to sail through," Nyamilandu is quoted saying.
The Group B match will take place in the commercial city of Blantyre where Malawi needs a win to qualify to the Africa Cup of Nations (AFCON) finals whereas Uganda can sail through even with a draw.
The Flames are third in the group with seven points, two points behind leaders Burkina Faso and a point behind second placed Uganda.