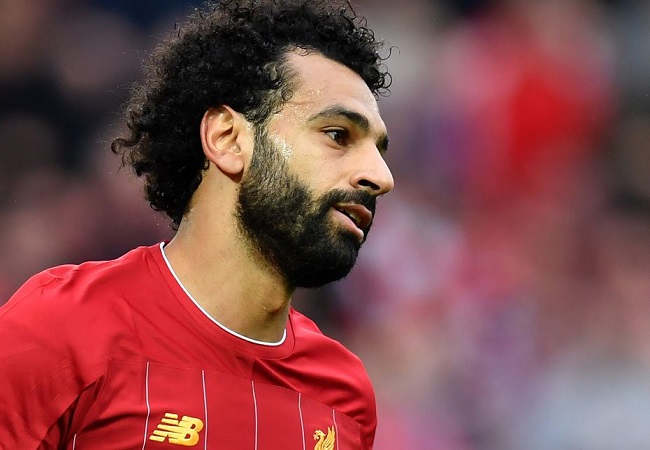 Rumors have been going on once again about Mohamed Salah for potential transfer. As the Egyptian inernational has cast his Liverpool future into doubt. During a new interview, the Egyptian superstar hinted at moving to Spain amid ongoing speculation of an Anfield exit.
The former Roma attacker has been nothing but a hit since arriving at Merseyside. As he has been at the heart of their Premier League and UEFA Champions League success under Klopp. As a result, links with the likes of Real Madrid and Barcelona were inevitable.
Salah, who is currently on international duty, sat down for an interview with Marca and understandably, the topic of one day playing in Spain came up. His response to this question was not one Liverpool fans were hoping for.
"I hope to be able to play for many more years." The attacker told Marca.
"Why not? No one knows what's going to happen in the future.
"So… maybe one day, yes. It's not up to me.
"We'll see what happens but I prefer not to talk about that now."
The 28-year-old is under contract until 2023. This means Liverpool could secure a high transfer fee for Mohamed this summer as opposed to next year when he enters the final year. However, 119 goals in 192 appearances, the Reds are undoubtedly a better side with the Egyptian in it.
Salah's interview was not all bad news, however, as he offered insight into his relationship with Jurgen Klopp. The African sensation all but confirmed that there is no tension between the two, stating: "It's a normal relationship between two professionals. That's how I'd describe it."
Back in December, the 28-year-old admitted to being open to a La Liga move. A statement which came as a surprise to his Premier League employers. Since then, murmurs of a departure have increased, with Egyptian icon Mohamed Aboutrika claiming his countryman is unhappy at Anfield.