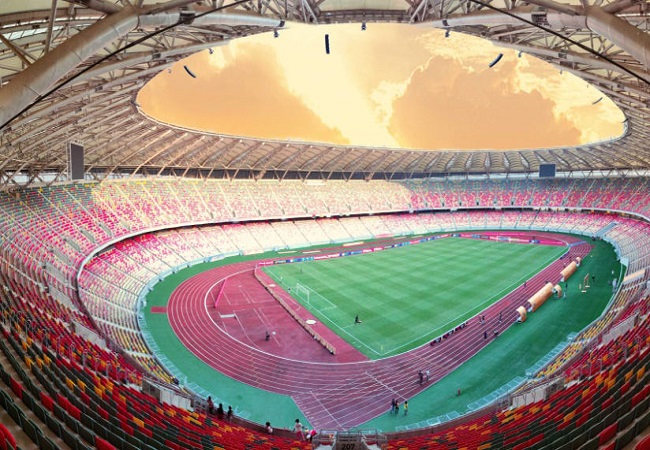 CAF President Dr. Patrice Motsepe chaired a meeting the CAF Executive Committee organized by videoconference on Tuesday, 30 March 2021. Mr Véron Mosengo-Omba, General Secretary also took part in this meeting.
The General Secretary gave a report on infrastructures and competitions to the EXCO on the state of degradation of infrastructure in the African continent which do not or no longer offer the guarantees and aptitudes to host CAF competitions, in particular the Total Africa Cup of Nations.
They agreed that the improvement of several infrastructures will be a priority for CAF. And a detailed plan will be presented at a short term.
He also indicated, regarding the challenges presented by COVID-19 and PCR tests currently required during competitions, that discussions have been initiated to set up – in collaboration with the WHO – independent bodies in charge of carrying out the tests, before the matches, this in particular in view of the Total AFCON Cameroon 2022.
With regard to Total AFCON Cameroon 2022, the Executive Committee unanimously approved the proposed dates for the organization of the draw (June 25, 2021) and the Total Africa Cup of Nations Cameroon 2022 final tournament (January 9 to February 6, 2022)
Appointments and co-options :
– The co-option of Mr. Abdigani Said Arab, President of the Somali Football Federation, to the CAF Executive Committee.
– The confirmation of Mr. Fouzi Lekjaa to continue the functions of Chairman of the CAF Finance Committee.
– The appointment of Mr Hany Abou Rida (Egypt) and Mr Amaju Melvin Pinnick (Nigeria) as members of the CAF Emergency Committee.
The President further informed the Executive Committee on the appointment of two Advisors:
– Mr. Jacques Bernard D. Anouma (Ivory Coast) as Senior Special Advisor to the President
– Dr. Daniel Alexandre Jordaan (South Africa) as Advisor in charge of Sport and Marketing to the Presidency.
Finally, the General Secretary informed the Executive Committee about the audit mission initiated by the PwC Cabinet at CAF headquarters, and the results of which are expected at the beginning of May 2021.