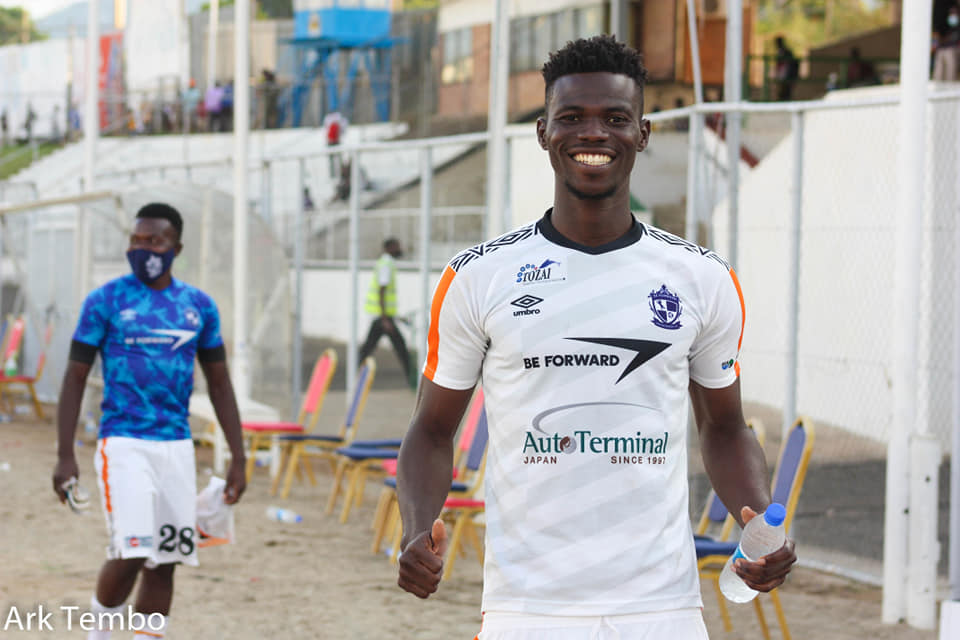 Sky-scrapping Nigerian striker Babatunde Adepoju was, for right and wrong reasons, the busiest on day two of Malawi football restart on Saturday, April 3 2021.
Adepoju scored three goals; two for his beloved Be Forward Wanderers FC then donated an own goal to Ekwendeni Hammers FC at Mzuzu Stadium in the Northern Region.
After 90 minutes, there were no qualms for Wanderers who put behind their internal squabbles and sponsorship drought to take their tally to 10 points from eight games on the elite TNM Super League log table.
Wanderers climbed three rungs up from 14th to positon 11 whereas Hammers, the surprise early pace-setters, remain second with 19 points from 10 games. They are at par with leaders Silver Strikers, who have a game in hand, and they were not in action on Saturday.
Sharing the limelight on Saturday was Wanderers reject, Zicco Mkanda, who bagged a quick-spaced brace as defending champions, Nyasa Big Bullets, eased to a 3-0 win over unarmed Mzuzu Warriors FC at Kamuzu Stadium in Blantyre.
Bullets handed rare starts to midfielder Ernest Petro, goalkeeper Richard Chimbamba and right-back Blessings Mpokela whereas captain John Lanjesi continued his impressive return to the defence from a lengthy injury lay off.
Striker Chiukepo Msowoya started from the bench whereas his understudy Hassan Kajoke was not in the playing squad alongside goalkeepers, Ernest Kakhobwe and Rabson Chiyenda.
Once the hosts had settled into their attacking groove, Mkanda scored from a cross which Petro dispatched with precision in the 30th minute to put Bullets in front.
Six minutes later, the striker claimed his double with a top-drawer header after connecting winger McFarlen Mgwira's cross.
The game went out of reach for the visitors as left-back Precious Sambani, who helped Malawi qualify for the 2021 Africa Cup of Nations finals, scored following Mischeck Selemani's assist a minute later.
The win took Bullets' tally to 15 points from eight games while climbing a step up to seventh place. Warriors are stuck on eight points from nine games third from bottom.
In other games, Kamuzu Barracks FC and Blue Eagles negotiated for a goalless draw in Lilongwe whereas Karonga United showed their both their defensive lapses and finishing efficiencies in the 2-2 draw with battling Mafco FC.
The visiting soldiers had Joseph Donsa and Wakisa Kalinga to thank for the goals whereas Anthony Mfune and William Mwamlimba scored for the hosts at Karonga Stadium, located near the Malawi Northern Region border with Tanzania.
Malawi football action restarted on Friday, April 2 after a seven-week break due to the Covid-19 pandemic. Games are being played behind closed doors.
On Friday, Mighty Tigers edged out Ntopwa 1-0 courtesy of Mathias Nyirenda's second minute strike at Kamuzu Stadium in Blantyre.
Tigers have eight points from nine games while placed 13th on the log table.
Still in Blantyre, Red Lions defeated Warriors 1-0 whereas Civo Service settled for a goalless draw against TN Stars at Civo Stadium in Lilongwe.
Civo remain unbeaten as they have 17 points from nine games.