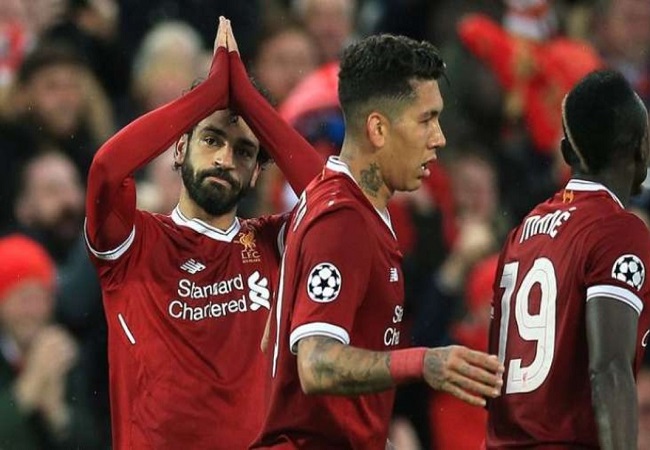 Real Madrid host Liverpool in a Uefa Champions League quarterfinal first-leg tie on Tuesday evening. And Real Madrid defender Nacho Fernández declared that Mohamed Salah isn't the only dangerous forward in the Liverpool team.
Liverpool and Real Madrid will face each other, in a replay of the 2018 Champions League final which saw Los Merengues achieve their 13th title.
The first-leg will take place in Madrid on Tuesday, April 6. Both sides will then face each other again on Wednesday, April 14 at Anfield.
The game infamously saw Salah suffer a shoulder injury which forced him to get subbed-off less than 30 minutes in, after he was pulled by Real Madrid captain Sergio Ramos.
Ramos will miss the encounter due to a long-term injury and his teammate, Nacho Fernandez, admitted that he's devastated.
Nacho also said that Liverpool are very strong offensively. And they don't just depend on Salah.
"In general, their attackers are spectacular, they're. Without any doubt, some of the best in the world. I'm sure not only Salah will be dangerous. But the whole Liverpool team as they will seek revenge for the final when we beat them." Nacho said in the pre-match press conference.
"But we have the same desire or more. I couldn't choose one of them as they make a great attack together.
"Being favourites or not, honestly, we couldn't care less. We're focused on winning tomorrow's [Tuesday] game and qualify for the quarter-finals, which is the most important thing for us"
"I know Sergio, he's a teammate and a friend. He's not feeling well, obviously, for being injured at such an important time of the season.
"He's the captain and these moments are special for him. I don't know what the club thinks. But as a teammate, friend and Madrid fan, I believe that it's better for the club and for Ramos if he stays." He concluded.