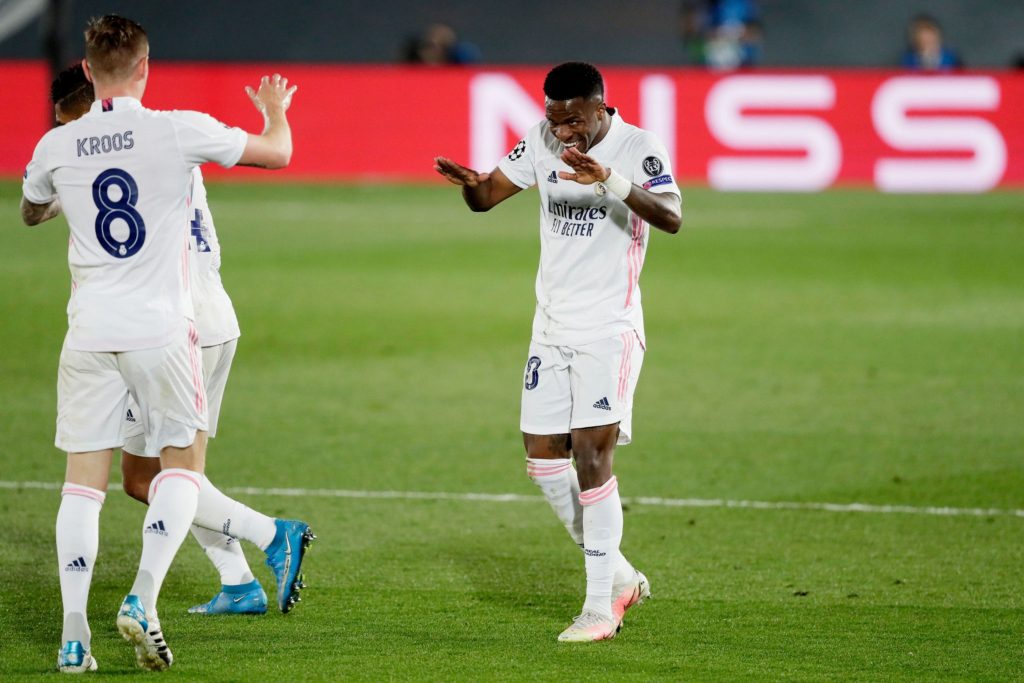 Though they are not making the best season of their history, Real Madrid have proved once again that their the masters of the UEFA Champions league with this convincing win (3-1) over Liverpool at Alfredo Di Stefano Stadium.
Zinedine Zidane's men dominated the first 30 minutes of the game and scored their first goal at the 27th with Vinicius Jr being the man in target on a Toni Kroos lofted pass which Vini controlled with his chest before shooting past Alisson Becker.
Watch : Vinicius puts Real Madrid ahead of Liverpool as Kroos provides world-class assist
Marco Asensio made it two for the home side at the 36th minute to revive victory chances for Florentino Pérez side.
Watch : Marco Asensio increases the lead for Real Madrid
Both sides went to the locker room with this Madrid advantage. But it took Mo Salah just six minutes in the second half as the Egyptian reduced the scoring sheet (51 minutes).
Watch : Vinicius bags a brace as Real Madrid outclass Liverpool
Finally, Vinicius scored a brace in the 65th minute to secure a strong win for Real who have one step in the semi-final before the return leg of this quarter-final on April 14 and to silence his doubters as well.