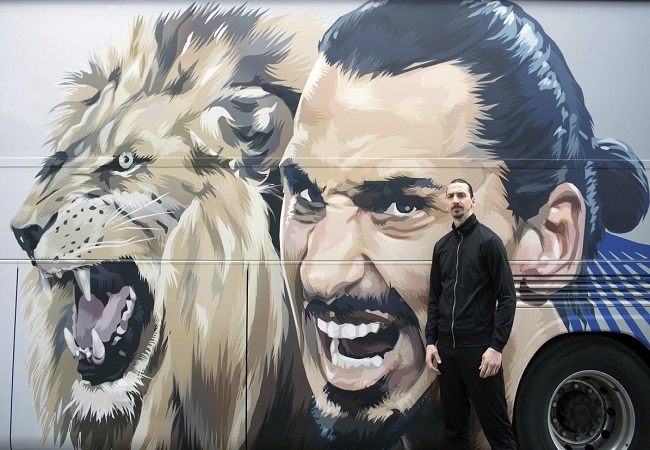 AC Milan and Sweden superstar Zlatan Ibrahimovic has been accused of killing a lion in South Africa back in 2011. The accusation includes importing it's skin, skull and jawbone to his home country.
Ibrahimovic has a tattoo of a lion across his back. And he has often compared himself to the king of the jungle. But he has come into some criticism in his homeland.
Expressen, allege that Ibrahimovic gained a hunting license and then shot and killed a lion in the wild. It isn't illegal to do so in South Africa, provided the correct permits have been granted.
Expressen claim that the lion that was shot spent a year in an enclosure before being released. And that there have been 82 hunters from Sweden who have looked to kill lions.
They have contacted Ibrahimovic for a comment. But they are yet to receive a reply.
In additional Zlatan news today he has tweeted that he is fighting wind turbines going up in a spot of beauty.
In what makes for an interesting thread the responses are savage as people question his stance against the hunting of wildlife and indeed his recent spat with Lebron James over sports stars sticking to sport.
Zlatan has always welcomed controversy in his career. And it seems that even in his twilight years it remains.