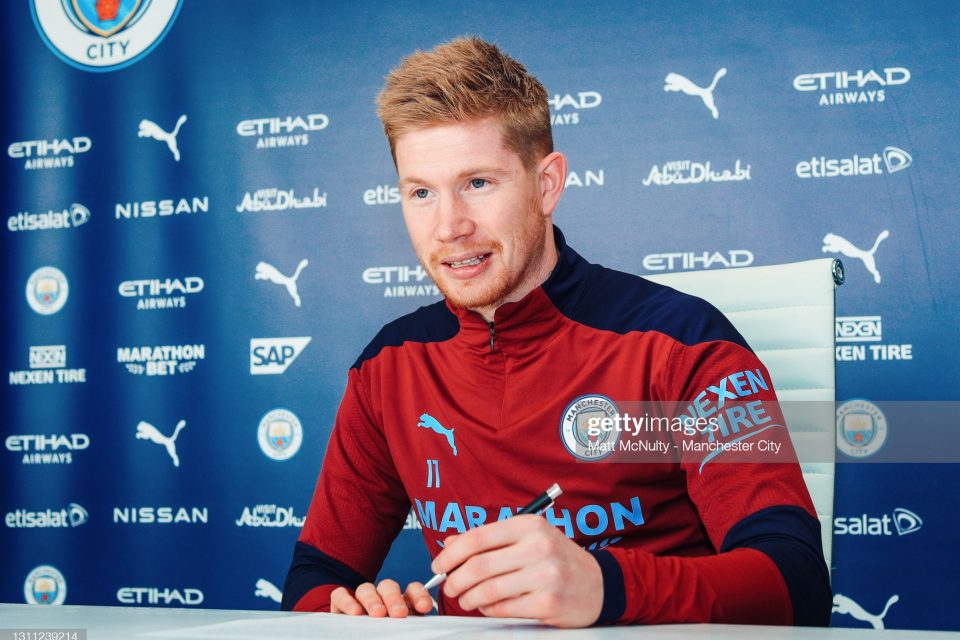 The night after his MOTM performance against Borussia Dortmund din UEFA Champions league, Kevin De Bruyne has just extended his Man City contract until 2025.
Sinc joining the Citizens in 2015, the Belgian established himself in the Etihad Stadium in such away that he becomes one of the world's finest and most creative players.
By renewing his deal which should previously expire in 2023, Kevin De Bruyne expressed delight and expects to have more success with the Sky Blues.
Read : UCL – Man City beats Dortmund as Foden scores match-winning goal
"I could not be happier," De Bruyne told Manchester City's official website.
"Since joining City in 2015, I have felt at home. I love the fans, my family are settled here in Manchester and my own game has developed really well.
"This football club is geared for success. It offers me everything I need to maximise my performance, so signing this contract was a straightforward decision. I am playing the best football of my career and I honestly feel there is more to come.
"Pep and I see football in the same way. Having that relationship with a manager is so important to me because our objectives are totally aligned and we want the same things.
"My focus now is on ensuring we have a successful end to the current campaign. Our results and performances so far have been excellent, but we need to make sure we end the season with the silverware we deserve" he added.