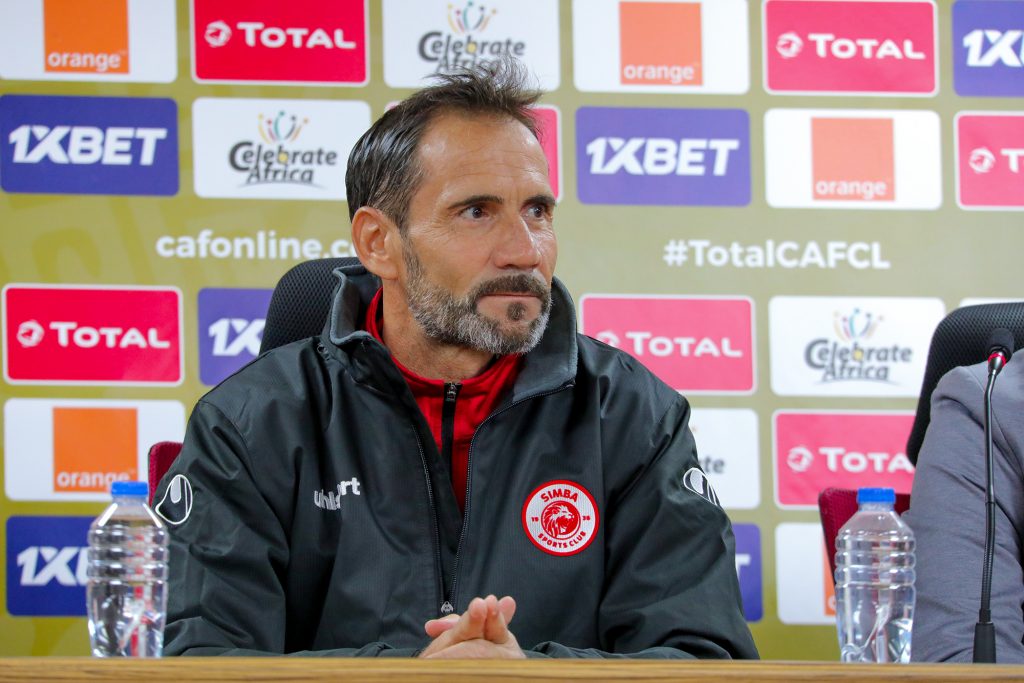 Simba SC coach Didier Gomes Da Rosa said in his pre-match press conference that his men will offer a tough opposition to Al Ahly when they met on Thursday for CAF Champions league's matchday 6.
The Tanzanian side won the first leg (1-0) on their home soil in front of their CAF with CAF's authorization.
Despite the fact that Simba SC and Al Ahly are already qualified for the quarter-finals, the Egyptian side would like to take their revange over the Lions.
Read : CAF League – Simba SC named strong squad for Al Ahly clash on Friday
But Didier Gomes is confident that his side can remake what they did in the past.
"We have a tough game to play, an important game for us to show them that we have grown into a great team and we will definitely finish in first place in this group", the French manager told Simba media.
"We have a good team and we are meeting a good team but we must know that this is the Champions League which involves foreign champions. For our part we are prepared to make sure we continue to win", forward Meddie Kagere added.