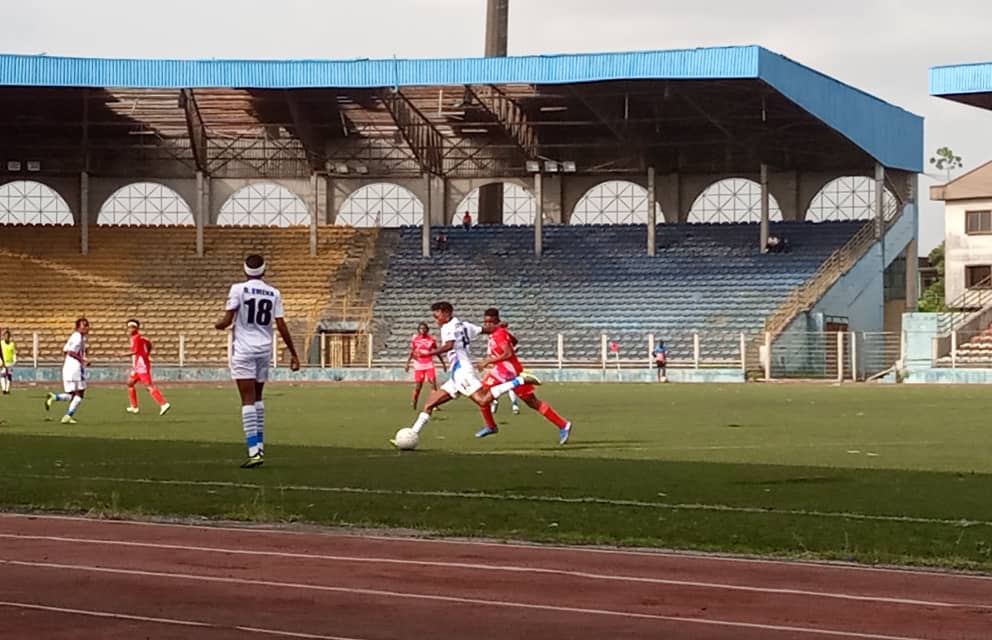 Delta Queens extended their unbeaten streak following a 1-0 win against Royal Queens in Matchday 13 encounter of the Nigerian Women Football League NWFL.
The much anticipated local derby between both teams from Delta State was a replica of the Manchester derby in the Premier League.
Delta Queens is owned by the State government while Royal Queens, a privately Sponsored club that newly got promoted to the NWFL this season.
Both teams sized themselves with the visitors having an upper hand and holding their host half field.
Delta Queens  dominance could not yield any result as they were wasteful in front of goal and the first half remained goalless.
Royal Queens were reduced to 10 players before the end of the first half after the referee sent of Royal Queens player who confronted the referee and told her to  "Get out" after she was earlier  cautioned.
The host however came out very determined to make a difference in the second half despite having a one player disadvantage.
They threatened several time but thanks to Delta Queens goalkeeper, Ihuoma Onuegbu who made several saves to keep the hosts from scoring.
Fortune however smiled on the visitors when midway into the second half defender, Edafe Omamuzo scored from a long range shot.
Royal Queens goalkeeper howler the ball inside the own net.
That goal became the decider as the visitors  absorbed all pressure to pick all three points to maintain their winning streak since match day five and condemned  their host to second home defeat and fourth straight loss.
The encounter was however not a smooth one for the official as Royal Queens Players invaded the pitch at the end of the game an attacked the officials.
Same faith befell the Media Officer Delta Queens who is an on air Personality with the State Broadcast outfit, Delta Broadcasting service Warri, Oris Lilian Esima-Aniretan (Mrs) who was attacked by about Players and got her wheel screen broken while she was in her car with her son.
She alleged that the team was led by the player puting on number 4 in the field of play who had earlier threatened to beat her up for celebrating Delta Queen's  Goal.