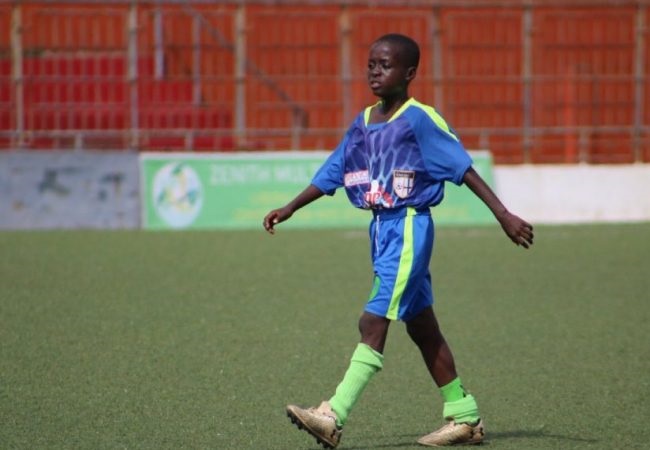 Eric Marshall amazes for his precocity in football. The young Liberian has become the youngest in history to compete in a football match senior. At 11-year-old boy is already wearing the colours of FC Gar'ou (4th Liberian Division).
The young Liberian who is at FC Gar'ou, played a local fourth division game against the Mondee Lions last March. Not impressed at all by the shape and size of his opponents, Marshall stands as midfielder.
Eric Marshall thus breaks the record Bolivian Mauricio Baldivieso back on 21st July 2009 at the age of 12. But the difference is that the latter had started in the first division with Aurora Club.