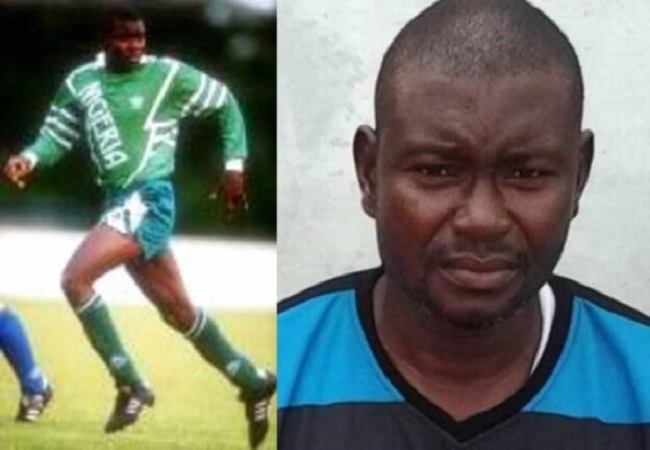 Former Team Manager of Lobi Stars, Barnabas Shikaan Imenger died on the 22nd March in Abuja after a protracted illness. He was 46 years old. And the remains of former Super Eagles striker will be buried on Saturday, 10th April in his home town Apir. A locality situated in Makurdi Local Government Area of Benue State.
A first wake took place at No13 First Avenue off Daniel Amokachi Lane, Wurukum Makurdi. And according to a burial programme his family released, the second wake will hold today at Tse Audu Apir. A place where the final interment will take place tomorrow at 10am.
The former BCC Lions and El-Kanemi Warriors striker was part of the Super Eagles in the mid-90s. And he was the second youngest member of the team that played at the 1995 FIFA Confederations Cup (King Fahd Cup) in Saudi Arabia.
Imenger who started his football career in HMB Makurdi, later joined BBL Hawks now Lobi Stars. He also played in North Africa and Saudi Arabia before his retirement.
A winner of the prestigious Challenge Cup with El-Kanemi Warriors, Imenger is the first and only former international whose son has played for the Super Eagles.
In 2012, Barnabas Nanen Imenger jr debuted for the Super Eagles in the international friendly against Angola in Abuja.