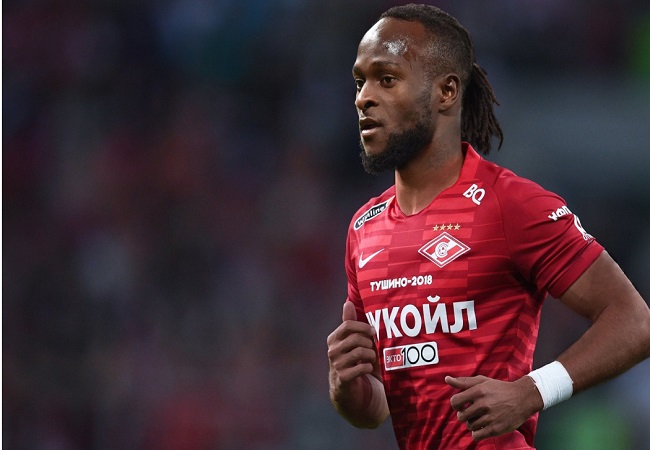 Chelsea-owned wing-back Victor Moses is backing his parent club Chelsea to win this season's UEFA Champions League.
The Blues are in a strong position to reach the semifinals of the prestigious competition following their impressive 2-0 win over Porto on Wednesday, April 7.
Chelsea's fortunes have taken a turn for the better since the appointment of former Borussia Dortmund and PSG coach Thomas Tuchel. With the club winning eleven from a possible 16 games in all competitions.
"Chelsea, they are doing very well at the moment. Hopefully they can go all the way to win the Champions League." Moses said speaking to Spartak Moscow's official YouTube channel.
"It's not going to be easy. I wish them all the best."
The 2013 Africa Cup of Nations winner explained why he has cut down his backflip goal celebration.
"Sometimes when I score I do backflip celebration, sometimes I don't. Sometimes when in a different mood different reaction, that's what happens sometimes.
"I try to stop doing the backflips, I don't think it is good for your legs. You might get injured afterwards so I try to ease it down a little bit".
Moses has missed one league match in the entirety of this campaign since joining Spartak Moscow in October 2020.