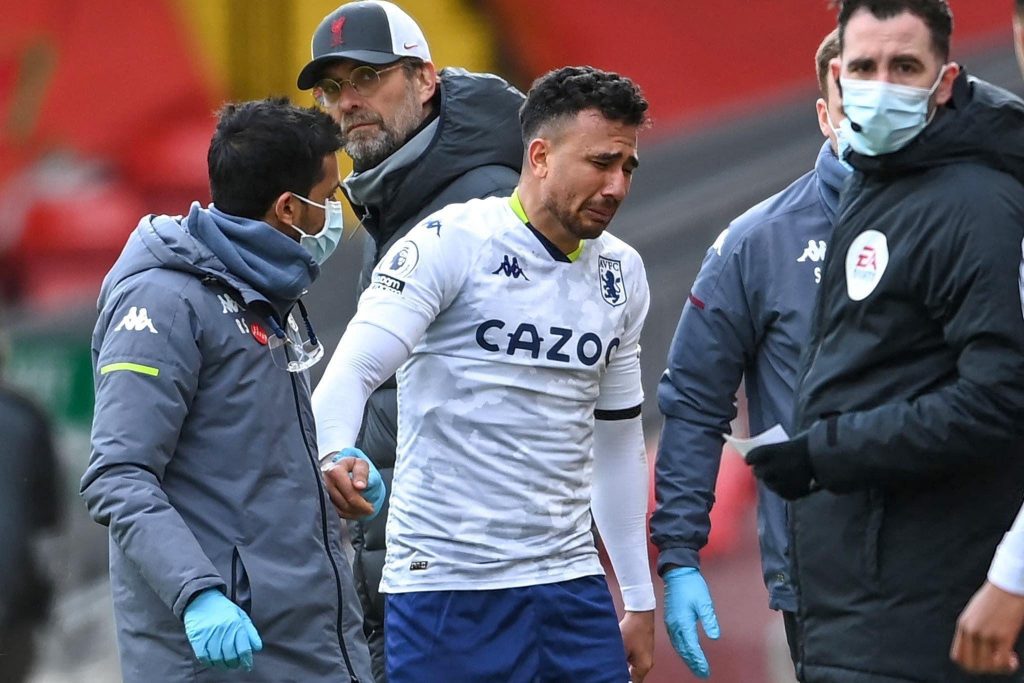 Egyptian winger Mahmoud Trezeguet has sustained an anterior cruciate ligaments injury on Saturday as Aston Villa bow to Liverpool in Premier League (2-1).
The Pharaoh was a starter yesterday against the Reds of his compatriot Mohamed Salah.
However, the 26-year-old winger had to go off the field after being tackled by Liverpool's right-back Alexander-Arnold.
Read : Mostafa Mohamed opens up on drop in form with Galatasaray
His manager Dean Smith, said in post-match press conference that they are waiting to see how long will the Egyptian be ruled out for.
 "He certainly has (found form). He came on as a substitute and made an impact last week, scoring twice against Fulham" Smith said after the game.
"He played well again today and played his part but unfortunately he's gone off injured. We're a little bit worried to see what the extent of the injury is.
"He's a little bit upset but we'll see over time."