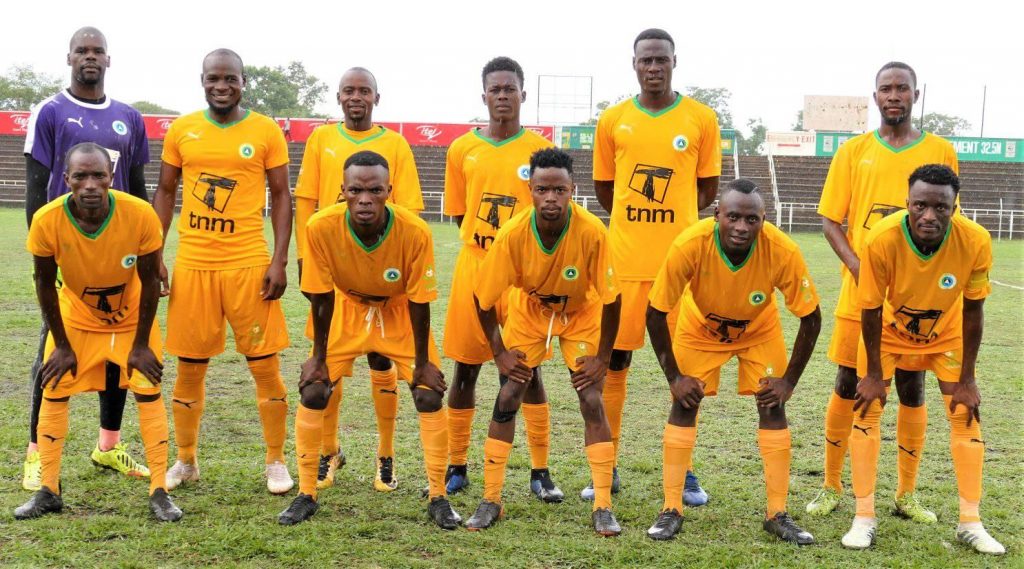 Unbeaten Civil Service United smashed Ntopwa FC 4-0 to bounce back to the TNM Super League log table summit on Sunday.
Muhammad Sulumba, Moses Banda, Blessings Tembo and Binwell Katinji scored for the visitors to silence the hosts at Chiwembe Stadium in the commercial capital, Blantyre.
Civil have 24 points from 12 games, having played two more games compared to rivals and deposed leaders Silver Strikers. Ntopwa are on position nine with 14 points
Civil started their journey of Blantyre with a 1-1 draw against Mighty Tigers at the same venue on Saturday. Sulumba scored for Civil whereas Frank Chikufenji replied for Tigers.
Second-placed Silver have 20 points from 10 games and they were not in action over the weekend.
Lying on third place are defending champions Nyasa Big Bullets who fired blanks in a goalless draw against seventh-placed Mafco who have 13 points. Bullets have 19 points from 10 games.
In other results, William Mwalwimba scored to hand Karonga United a 1-0 win over Kamuzu Barracks FC whereas inconsistent Be Forward Wanderers saw off Chitipa United on Saturday.
 Francis Mlimbika, Felix Zulu and Mischeck Botomani scored for Wanderers at Kamuzu Stadium to make up for the previous week's 1-0 loss to Moyale Barracks.
Wanderers are on 10th place with 13 points whereas Chitipa remain bottom on seven points.
It was yet another successful weekend for the 11th positioned Moyale who edged out Ekwendeni Hammers 3-2 at Mzuzu Stadium on Saturday to make it 12 points.