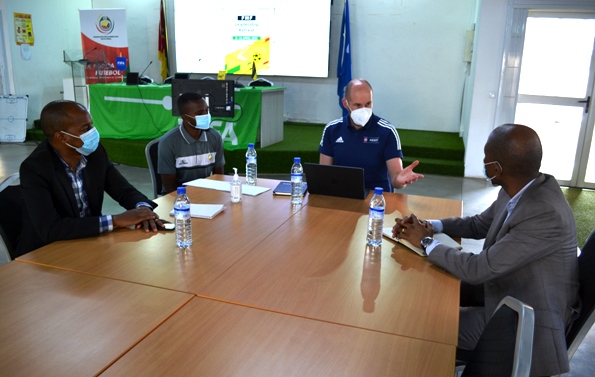 A delegation from the Union of European Football Associations (Uefa) is visiting Mozambique.
Mozambique Football Federation (FMF) website says the visit of the Uefa delegation has been made possible courtesy of the Confederation of African Football.
FMF says the Uefa delegation comprises Eva Pasquier, UEFA's head of International Relations, Kenny MacLeod, UEFA Marketing consultant, Roger Meichtry, who is responsible for the technical area and Pedro Correia, FIFA consultant.
FMF says the visit is meant "to listen to various segments of the Mozambican Football Federation (FMF), the Olympic Committee of Mozambique (COM) and the government, through the Secretariat of State for Sport."
The Uefa delegation has met FMF president Feizal Sidat, Secretary-General, Hilário Madeira and Mozambican Football League president Ananias Coana.
Speaking at the end of his meeting with UEFA emissaries, Sidat said the meeting with the Uefa delegation was a success.
"We asked UEFA for advice on leadership, administration, competitions, legal, technical and marketing. Unfortunately, the response was not immediate because of the COVID-19 pandemic, but now we are moving forward. Having a partner like UEFA is an added value, " Sidat is quoted saying.