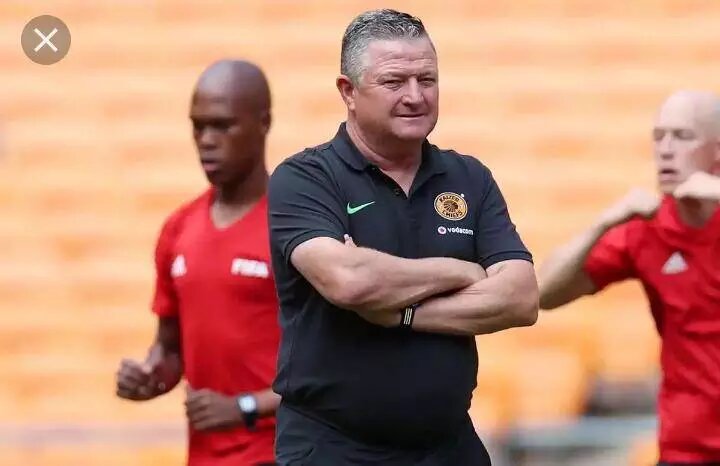 South Africa's Kaizer Chiefs FC coach, Gavin Hunt, has described their away game against Horoya AC in Guinea as very tough.
The game ended 2-2 with Zimbabwean flying winger, Khama Billiat, scoring late for Chiefs on Saturday night at GLC Stadium in Nongo.
Chiefs advanced to the quarterfinal stage whereas Horoya were eliminated.
Horoya website has quoted Hunt reflecting on the nature of the match.
"It was a very difficult game. We came here without a striker. And in our team, we had four young players. Suddenly, you saw that we took goals on set pieces. Certainly the attackers could have helped us in these situations. But they weren't there.
"It is true that the Horoya is a very good and very solid team. We came here last year and we were supposed to draw but we lost. We are sure that the Horoya will return to this competition. Beyond that, it was very important for us and for the first time to integrate the group stage of this competition and in addition to qualify for the quarter-finals. So it's historic for the club…"
Horoya coach Lamine Ndiaye has since lauded Chiefs for progressing to the next stage.
"First we have to congratulate our opponents. I think they deserved their qualification. We fought to the end but unfortunately they are the ones who qualified. We simply lacked efficiency in both areas. At one zero, we have the two zero ball. And I think that at two zero, they would not come back. Unfortunately, we took the equalizer on a penalty and there is nothing to say. Then, we had the resources to come back and go ahead, but then unfortunately we were lax. On one action, we let ourselves be overwhelmed on the side, we lacked marking in the axis and left the center forward all alone. In principle this should not happen. Because these are things that we work on in training," he said.