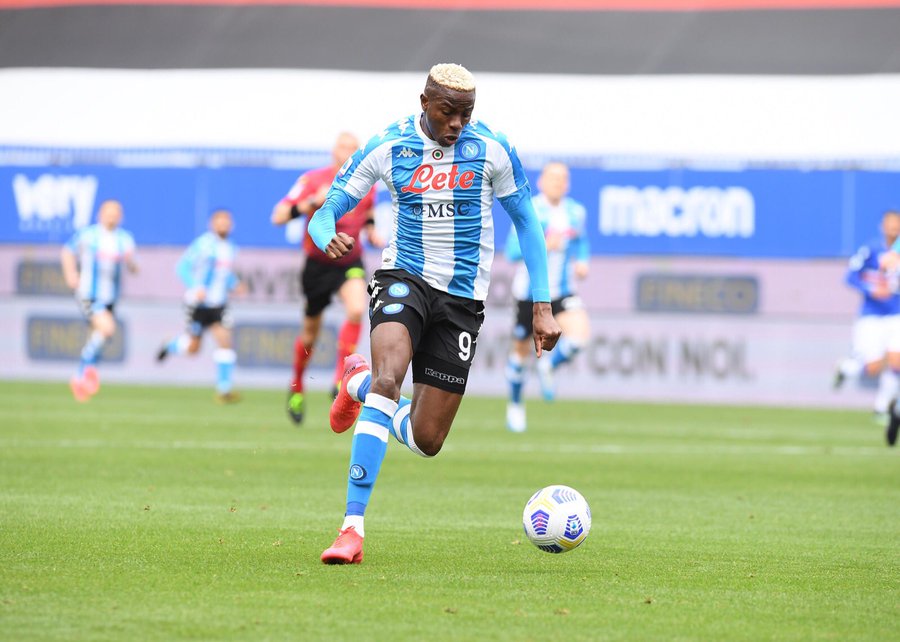 Napoli have confirmed that Victor Osimhen and his teammates COVID-19 results returned negative on Sunday.
The Naples defeated Sampdoria 2-0 away and maintained their push for a UEFA Champions League qualification berth next season.
A statement from the club confirmed the result.
"Molecular swabs carried out to the team group after midnight tonight are all negative for Covid-19."
A goal from Fabian set the tone for the visitors before Osimhen doubled the lead after he was played through by Lorenzo Insigne.
The game was Napoli's 2500th match in Serie A.
They are now the eighth club in the history of Italian football to reach this milestone.
Napoli played 75 Serie A championships, including the 2020/2021 one.
They have won seven games out of 8 league games and have garnered 19 points in a month.
Napoli are currently fifth on the log with two points behind fourth placed Atalanta.
Osimhen and his teammates will return to training on Wednesday to start preparation for the crucial game against league leaders Inter Milan at the Maradona Stadium on Sunday.