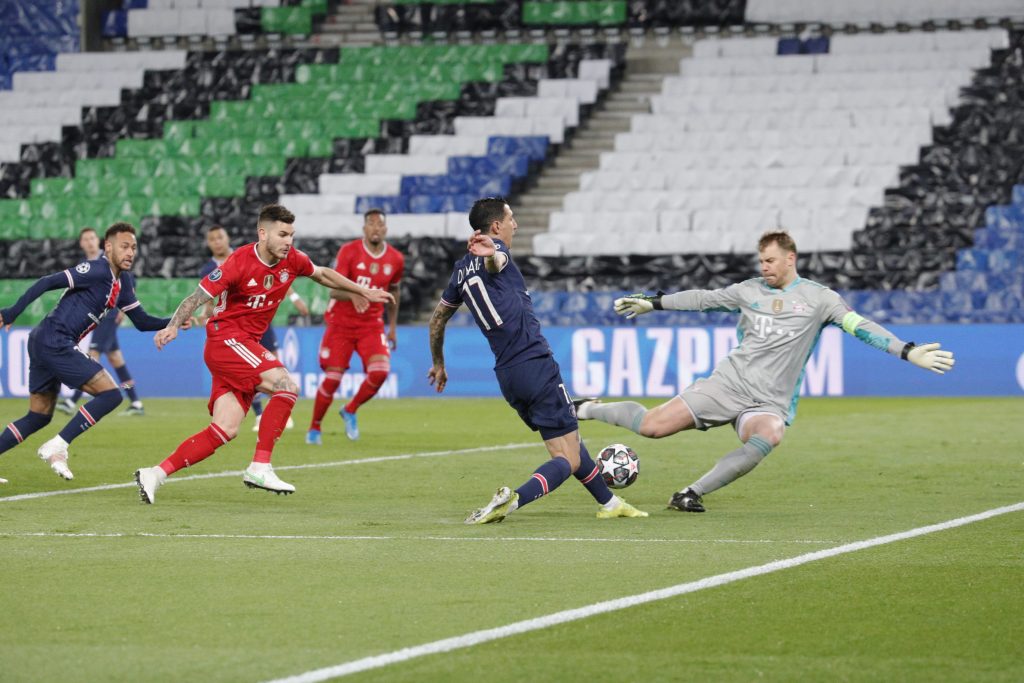 PSG ends Bayern Munich title defence course despite losing (0-1) to the Bundesliga side tonight at Parc des Princes.
The German giants dominated the game as expected. However, it took them enough time to score a goal.
And that goal which boosted comeback hopes came at the 40th minute with Choupo-Moting going higher than everyone in PSG defence to head the ball into the net.
Read : HT report – Choupo-Moting scores to boost Bayern Munich come-back hopes
Bayern continued to have ball possession in the second half, but Paris Saint-Germain players appeared to be solid at back and tried to hold the Europe champions until the full time.
PSG will take on the winner of Dortmund-Manchester City.