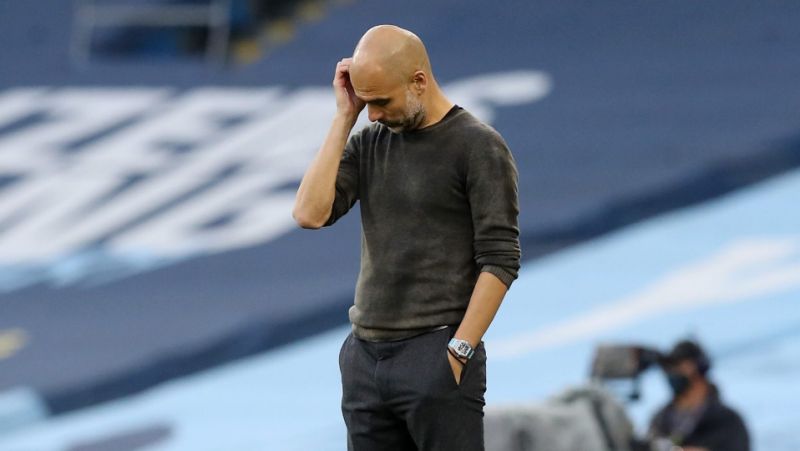 Manchester City Manager, Pep Guardiola, has urged his players to manage their emotions in Wednesday night's Uefa Champions League tie.
"Of course, we have to control emotions, but sometimes you need emotions in the good way to win these games. We are not going to do anything special, just go there to win the game and each one will need to be a leader on the pitch.
"The guy who feels comfortable during the game take more responsibility to be more involved in the game. For the guys who are more nervous or quieter, do your job, play simple and maybe five minutes later you are ready to make a good performance. We need 11 players and the substitutes," he told City website.
City go into the quarter-final second leg match carrying a slender 2-1 advantage.
To win the match, the Spaniard has told City website that he needs all players on the pitch to be leaders at Signal Iduna Park.
Guardiola has never gone past the quarter-final stage of the Champions League in the three years he has been in charge of City.
He refused to guarantee passage this time around.
"Right now, I don't know. They are human beings, people forget that. Human beings have feelings and situations happen. We know what we have to do.
"If we want to win, we have to deserve it, we have to go for it. That is going to happen, the way we have done many times this season," Guardiola said.
In another quarter-final second leg scheduled for Wednesday evening, Liverpool travel to face Real Madrid who won the first leg 3-1.
On Tuesday, Chelsea and PSG progressed despite losing by 1-0 margins to Porto and Bayern Munich respectively on the night but won 2-1 and 3-2 overall.