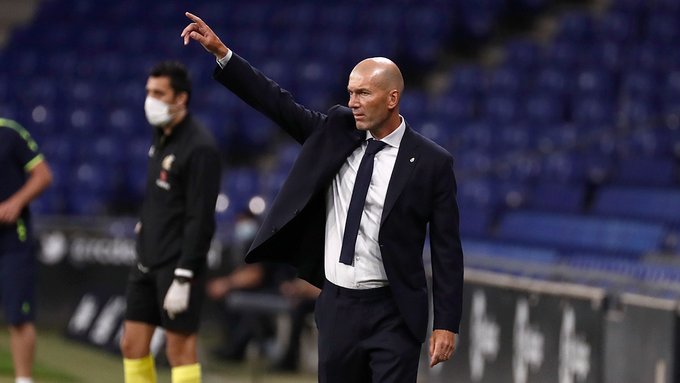 Real Madrid Manager, Zinedine Zidane, has spoken about the quality of Chelsea, their Uefa Champions League semi-final opponents.

"We're going to enjoy today's result. Then we have a lot of league matches. Chelsea are a very good side. The further we go in the competition, the more difficult the games become," he said.

 Zidane spoke to an online press conference after playing out to a 0-0 draw against Liverpool on Wednesday evening.
Madrid sailed through 3-1 on aggregate, the result he felt was deserved for the Spanish giants 
"We were able to dig in. That was to be expected in a quarter-final tie. We deserved to go through but we knew it was going to be difficult. We controlled the game well, we worked hard for each other and I'm thrilled for the lads. It was hugely important to make it through to the next round and it gives us a big morale boost," Zidane said.

"We're happy to have qualified but we haven't won anything yet. We're still alive in both competitions. I'm proud of the team and everything we're doing; we have to keep it up. We're just going to think about resting up and then focus on our next game against Getafe".
He also justified the selection of midfielder Valverde as a full-back.

"It's the option I decided to go with, Valverde as a full-back. He put in a great performance in a position where he's not used to playing. I'm proud of Benzema, Asensio, Vinicius Jr's efforts up top. We suffered at times, particularly in the second-half," he said.