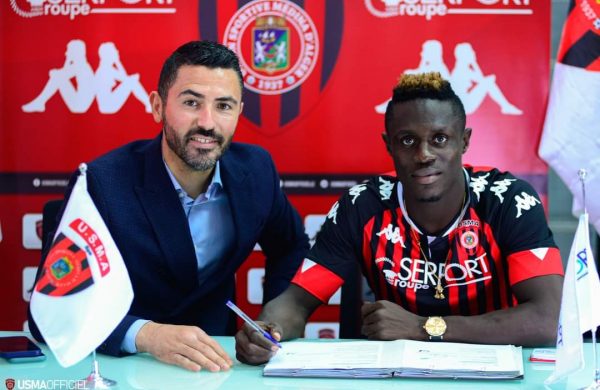 USM Alger's newly-signed striker Kwame Opoku has promised to shine for the Algerian giants.
The 21-year-old Ghanaian international was introduced to the press in Algeria today.
ZDFoot reports that the former Asante striker Kotoko promised to deliver for the Algiers side.
"USMA is one of the big clubs in Algeria. I followed this team for several weeks before coming to sign here. I know this club is ambitious, and always plays to win national titles. Concerning myself, I have several personal goals coming here, of course, but the most important for me is to help my team achieve their goals," Opoku is quoted saying.
The Ghanaian, who has signed a four-year contract, told the press that he was enticed to join the team by Anthar Yahia.
"I am, of course, very attached to my training club, Ashante Kotoko. However, Anthar Yahia was able to convince me to join USMA. I am sure I will improve here," he is quoted saying.
He said he was happy that supporters welcomed him on arrival in Algeria.
ZDFoot estimates Opoku's transfer fee to be 350,000 euros and his monthly salary at 15,000 euros.