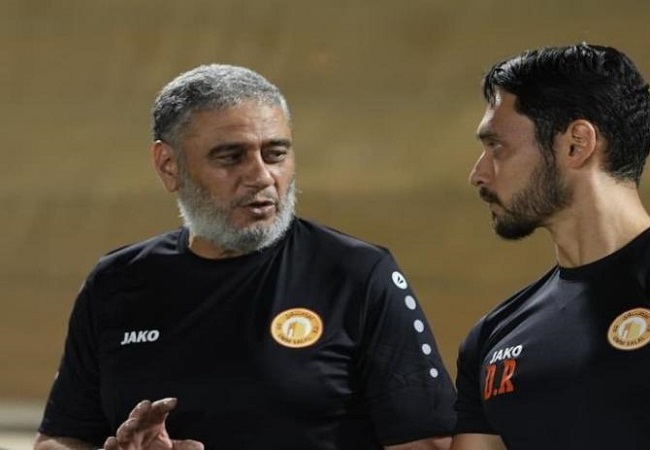 Former Arab Contractors player and current Egyptian coach Fathi El-Gendy has been officially appointed as the caretaker for Qatar Stars League outfit Umm Salal after the departure of coach Aziz Ben Askar.
El-Gendy hold the position of general director of Umm Salal's youth sector. El-Gendy was an active footballer for Egyptian club Arab Contractors in the 1980s.
Umm Salal had announced that they have parted company with former Moroccan manager Aziz Ben Askar after his contract had expired. And both parties agreed mutually to interrupt their contractual relationship and not extend the deal.
"Umm Salal management have given the job of first team manager, headed by president Al Sheikh Abdelaziz Bin Abdelrahman Althani, to coach Fathi El-Gendy to lead the team on temporary basis." Umm Salal statement read.
"He [El-Gendy] will lead the team in their game against Muaither SC in Qatar Cup on Saturday."
Umm Salal struggle in the league this season as they occupy the 10th place with 21 points after 22 points. Only four points away from relegation zone.