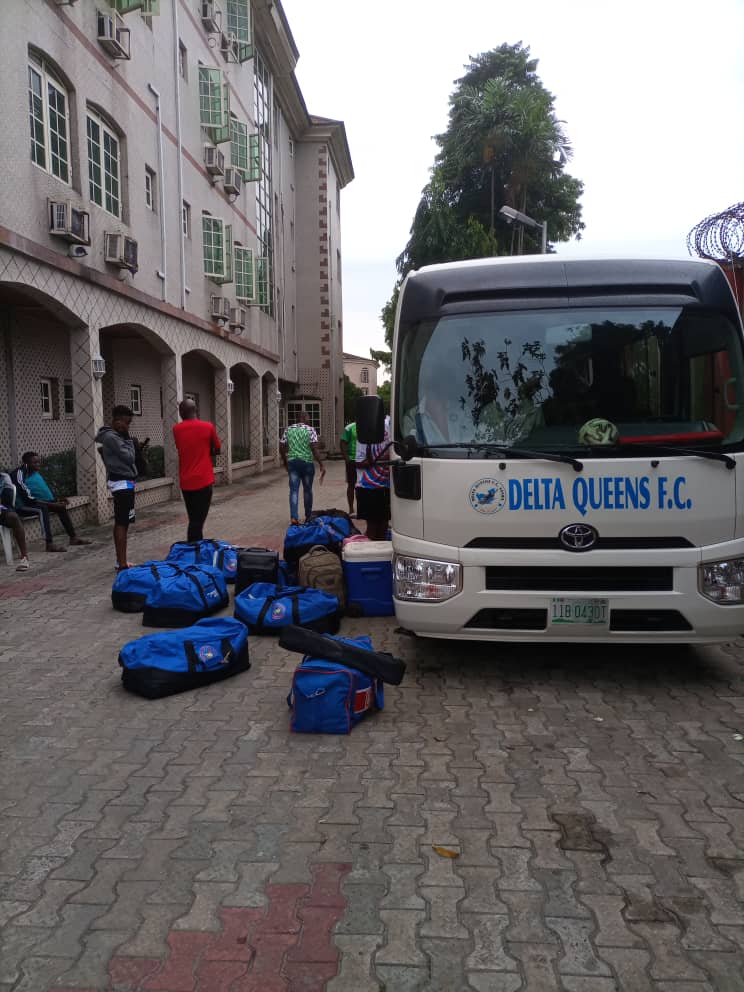 Delta Queens FC have arrived Ijebu Ode on Sunday afternoon ahead of the Nigeria Women Football League(NWFL) Premiership Super Six.
The team departed the State with players and officials as the official draw ceremony and pre-match meeting will be held today.
Speaking with AfricaTopSport.com in a telephone chat, media officer of the team, Oris Lilian said the player are in high spirit with high moral boosting gesture from a Chief Tonobok supportive Sports Commission and ready to make history in Ijebu Ode.
Draws for the 2020/2021 NWFL Premiership Super Six will hold at the Conference Hall of the Grand Inn Hotel and Suites, GRA Ijebu Ode, Ogun State.
According to the NWFL Chief Operating Officer (COO), Modupe Shabi, the event which heralds the commencement of the NWFL Super Six has been fixed for 4 pm prompt to enable all traveling teams to be on ground for the start of the business in Ijebu Ode.
Delta Queens alongside Bayelsa Queens, Edo Queens, FC Robo, Sunshine Queens and defending champions Rivers Angels will battle for the title in Ijebu Ode.
The winner of the Super Six will represent Nigeria in the maiden edition of the CAF Women Champions League later this year.