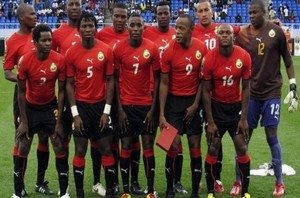 Mozambique's new coach Horácio José Paredes Mota Gonçalves has said he is aware of the challenge of coaching the Mambas.
The Portuguese coach said this after the Mozambican Football Federation (FMF) had unveiled him on Friday.
"I recognize that this is a great challenge and I am prepared to do my best. It is an ambitious project and I count on all the agents of sport to take the project together. I thank Costa do Sol who accepted that I take on a new project," he said.
 The 58-year-old coach has replaced countryman Luis Gonçalves.
Luis was removed after failing to steer the Mambas to the 2021 Africa Cup of Nations (AFCON) finals.
FMF has tasked Horácio with the challenge of taking Mozambique to the 2023 AFCON finals and the African Nations Championship.
The association also wants the Mambas to improve their performance at the regional Cosafa Cup.
The new coach of the Mambas was handed a contract that runs until December 2023.
Horácio Gonçalves was until his hiring coaching Costa do Sol where he won a cup and a league championship. 
Gonçalves will be assisted by Victor Matine, Adilson Sataca and Hélder Cossa.