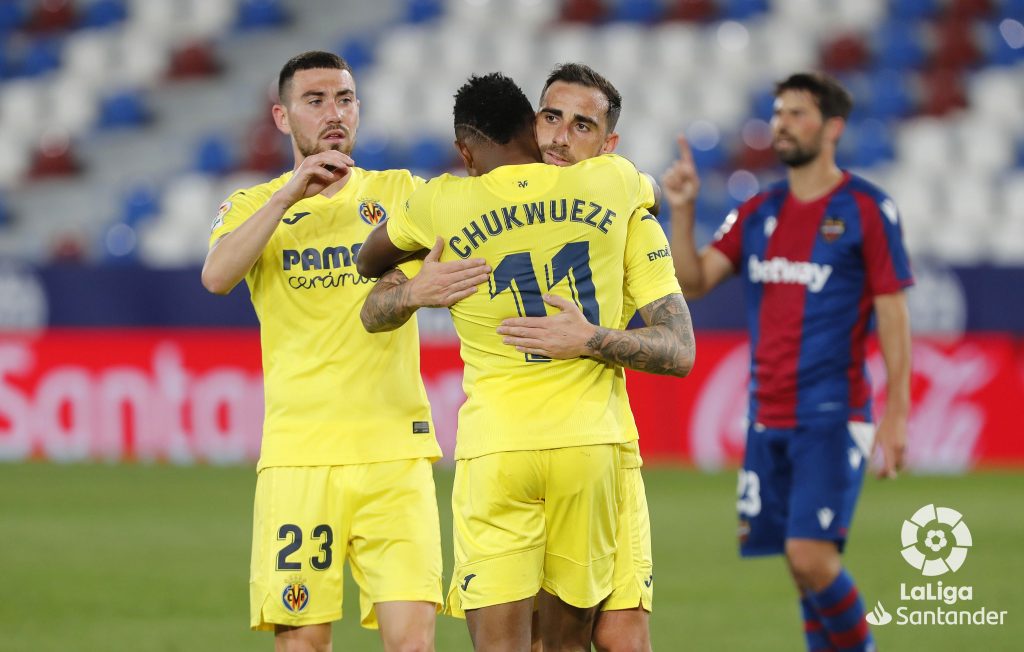 Nigerian winger Samuel Chukwueze has been on fire this Sunday as he scores twice against Levante (1-5) on matchday 31 of the Spanish top-flight.
Villareal engage Levante today as they continue to run for a European place finish on La Liga table this season.
And they are doing pretty good with many goals scored against Levante tonight. the first one one a penalty from Sergio Portigo before Gerrard Moreno making it twice.
Read : Kelechi Iheanacho sends Leicester to FA Cup final
Mickael Malsa reduced the scoring for Levante but it has just enabled the envy to score more on Villrreal side.
Samuel Chukwueze scored at the 63rd and 75th minute and Vezo scored an own goal to make it 5 for the visitors.