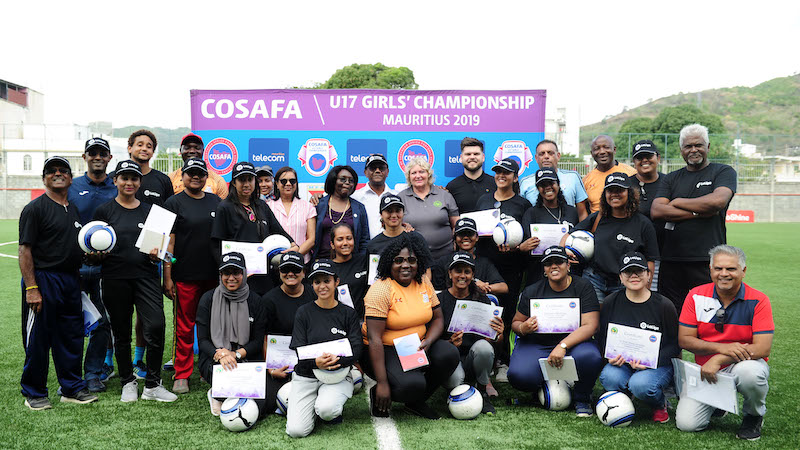 Spanish LaLiga football experts are set to drill 84 coaches from Southern Africa and Ethiopia via virtual workshops between April 21 and May 12 2021.
Council of Southern Africa Football Associations (Cosafa) has announced the development through a press release.
Cosafa Secretary General, Sue Destombes, is quoted saying the workshops are in line with the partnership they have with La Liga.
"We are delighted that LaLiga will share their expertise with our coaches across the region and recognise that this is a magnificent opportunity for those taking part to learn from the very best," Destombes says.
"When we signed our partnership agreement with LaLiga in 2020, one of our major focus was the development of our coaches. The quality of coaching does directly impact the calibre of players you will produce. The goal of all of us in the Southern African region is to develop world-class players in men's and women's football."
LaLiga South Africa Managing Director, Marcos Pelegrin, is quoted saying he hopes the workshops would enhance their partnership with Cosafa.
"It is always a pleasure for LaLiga to develop projects with our partner COSAFA, focused this time on developing football for local coaches. We are extremely proud to see how our collaboration can impact football in so many countries at the same time," Pelegrin says.
LaLiga Head of Football Programmes Juan Florit and Saúl Vázquez Chas, LaLiga Senior Specialist in Football Projects Development will conduct the Masterclass sessions for grassroots coaches on April 21 and May 5 2021.
Thereafter, professional coaches will also have their turn on April 28 and May 12 2021.
The professional mentors will learn squad preparation for international competitions and development of grassroots football squads.
Florit is also quoted saying he was looking forward to the workshops.
"LaLiga is always thrilled to share its experience and knowledge with colleagues from other countries," he says.
"This time, we are excited to be part of this platform that will provide 70 grassroots coaches and 14 professional coaches an opportunity to know more about how we train football in Spain. We hope they can implement some of these new ideas and concepts to their teams, both in amateur and professional clubs."