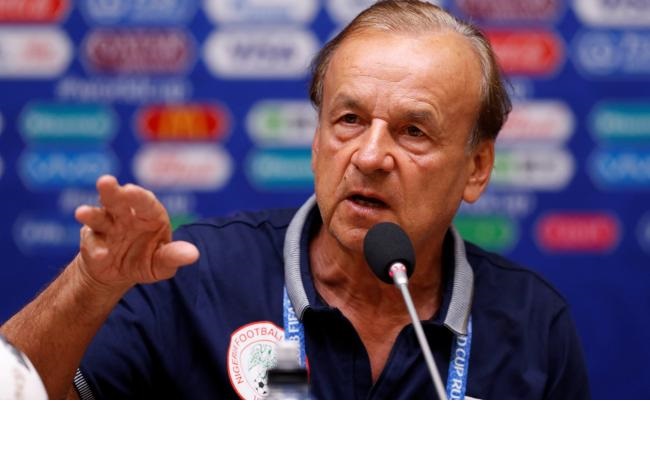 FC Girondins de Bordeaux registered their fourth defeat in a row when they lost 3-0 to AS Monaco on April 18. They are now five points above the relegation zone. And Nigeria head coach Gernot Rohr says he is open to helping his former French club, avoid relegation from the French Ligue 1.
Rohr, who was born in Germany, played for Bordeaux between 1977 and 1989. And he also coached the club in the 1990/91 season and again in the 1995/96 campaign.
"We have to make the club sparkle. And we need a really combative and united team. Coach Gasset also unfortunately seems a little lost in this situation. He must have tried a lot of things already. He still has the experience." Rohr told France Bleu.
"We didn't give up, we reacted. But what we see is that the results are still just as catastrophic and that you concede three or four goals. .. It's still difficult to always say the same thing. Boys do not get along, from what I was told.
"And then, there is an unconducive atmosphere, unfortunately, with the supporters. It is very difficult for everyone to work effectively. I have always been the man of the club. Currently, I am under contract with Nigeria. But if it is to help the Girondins, I will always be available."
Rohr ensured that the Girondins avoided relegation in the 1995/96 season. And he revealed how he was able to save the club.
"At the time it was a little different. We had a team of young players, often from the region, that we had trained ourselves," He continued.
"We managed to keep up thanks to supports, also thanks to a state of mind which was truly exemplary. This season, to go down to Ligue 2 would be really catastrophic. Because I don't see how we could rely on the same values as at the time."
The 67-year-old signed a new two-year contract with the Nigerian Football Federation (NFF) in May 2020. And it will expire at the end of June 2022.