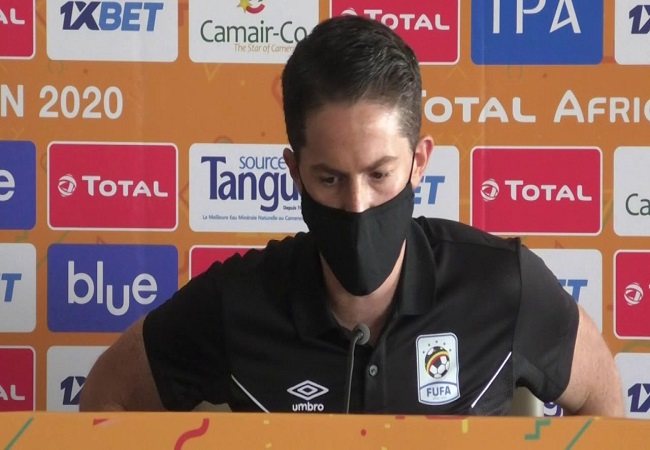 Federation of Uganda Football Associations (Fufa) has parted ways with the Cranes coach Johnathan McKinstry.
The exit of the coach is hardly surprising as he was suspended in March 2021 with two games remaining in the 2021 Africa Cup of Nations (Afcon) qualifiers.
In a statement, Fufa says the release of the coach was by mutual consent.
"The Head Coach of the Uganda Men's National team, Johnathan McKinstry, has today reached an agreement with FUFA to bring an end to his 18 months at the helm of the Uganda Cranes.
"FUFA would like to thank Coach McKinstry and his staff for the work and dedication to developing the Uganda Cranes during their tenure," reads the statement on Fufa website.
Despite his release, McKinstry has left an impressive record with the Cranes, "having won 2 in every 3 games played, recording a 67% WIN rate from the 18 games he has overseen – including 12 wins, 3 draws and only 3 defeats."
McKinstry also steered Uganda to the 2019 Cecafa Challenge Cup.
However, Fufa asked the coach to step aside from March 2nd to 31 2021.
In his absence, assistant coaches Mubiru Abdallah, Mbabazi Livingstone and Kajoba Fred presided over a goalless draw with Burkina Faso then an away 1-0 loss to Malawi.
The Cranes missed out on Afcon qualification with Malawi and Burkina Faso making it from the group.