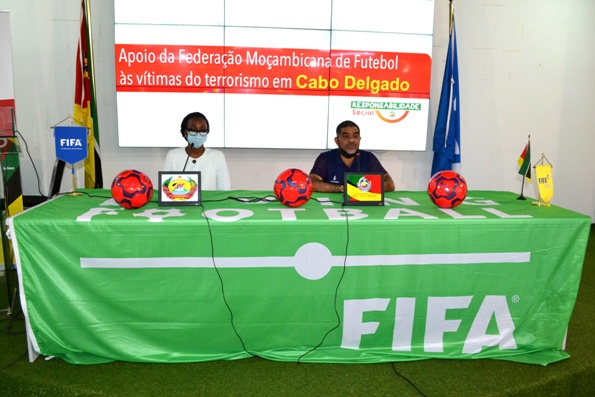 The Mozambican Football Federation (FMF) has donated 30 balls to victims of terrorism in the country's northern province of Delgado.
FMF website reports that the association's president, Feizal Sidat, presented the donation to National Youth Council president, Emília Chambale on Thursday in Maputo.
"the president of the FMF said that the balls will be useful to help remove the trauma of violence, especially in children through games with each other.
"The FMF official also said that the offer is only part of other support that will follow under the FMF Social Responsibility Programme, an initiative of the FMF President's Office that aims to promote social, educational, health actions and philanthropic towards populations and communities, improving their quality of life," the website adds.
Chambale thanked FMF for the donation and assured that the balls will be given to the right people.
A sharp increase in militant attacks in Cabo Delgado has left 670,000 internally displaced and many others killed.