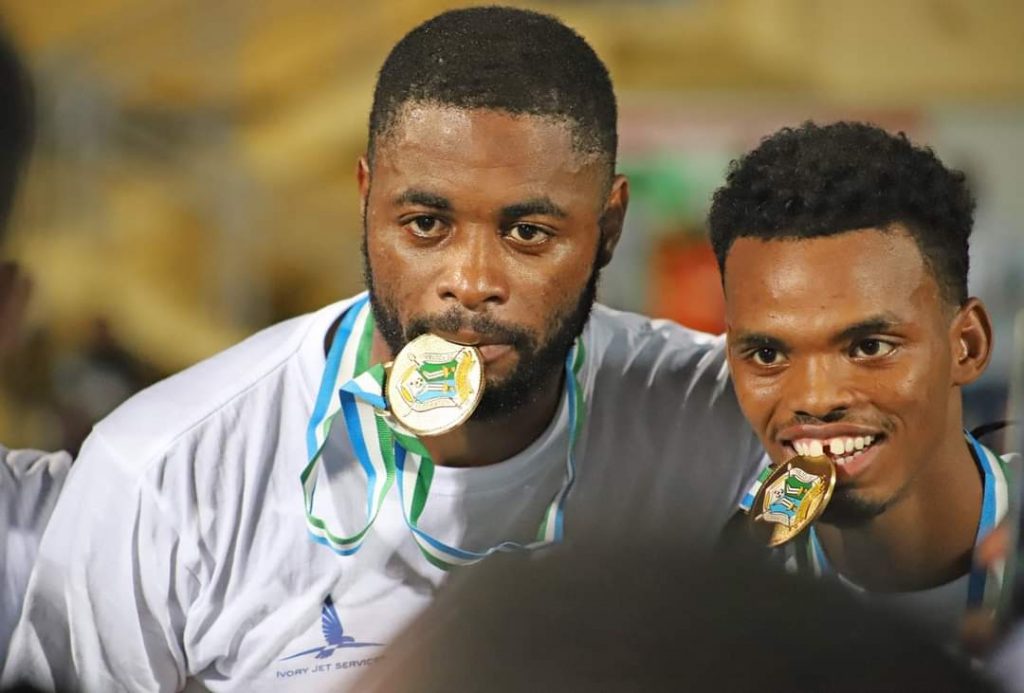 Cameroon midfielder Alexandre Song clinched the Djibouti Premier League title (his first trophy) with Arta Solar on Saturday.
Song caught everyone off guard when he signed for Arta Solar last November. And if many remained in total incomprehension after this choice, the Cameroonian believed him and went there until the end.
Alex Song has indeed put his experience, who has also come through Arsenal, at the service of the young team of Solar and helped the club to lift the title this season.
Read : Ex-Cameroonian goalkeeper linked with move to Djibouti side
Enough to prove the leaders who were not exempt from criticism after recruiting the defensive midfielder of the Indomitable Lions.
"I think this is a mission accomplished, an immense joy. When I came here, it was not easy. You know when you arrive in a new league, a new country, there are things that you just don't understand", Alexandre Song said after the coronation.
"Thank God it went well. I'm proud of it because the president gave me the opportunity to be here today. He did something historic. "