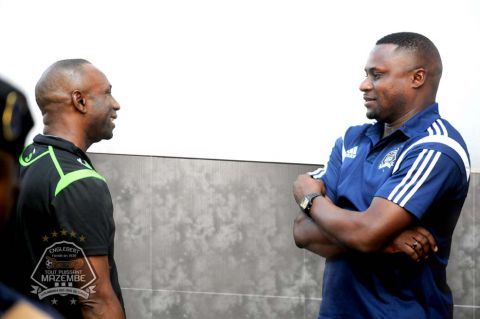 TP Mazembe coach, Pamphire Mihayo, has hit at some of his players' attitude in Sunday's 2-2 draw with JS Kinshasa FC.
"It's a bummer… that's what happens when you have players who don't have the right mindset to meet the club's demands… They play as if they do not want to play. They have to know that TPM jersey. You lead to the score and you take a goal at 30 or 40 meters; it's abnormal," Mihayo told Mazembe website.
During the game, Mazembe scored via Guy-Stéphane Bedi and Etienne Mayombo whereas JSK found the target through Salakiaku and Balajika.
The draw was damaging to Mazembe title aspirations as they remain on third place with 47 points from 22 games.
JSK are on 11th place with 25 points following the result of the match played in Kamalondo.
Maniema Union lead the standings with 49 points from 22 outings followed by AS Vita Club on 48 points from 20 games.
Groupe Bazano anchor the 16-member log table with 14 points from 24 games.