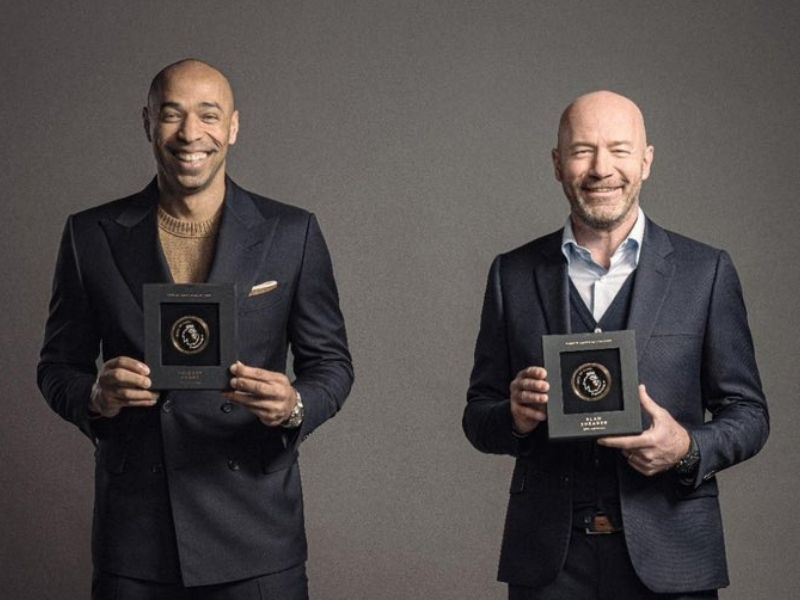 The Premier League announced earlier on Monday the induction of Arsenal legend Thierry Henry and Newcastle celebrity Alan Shearer into the Premier League Hall of Fames.
The PL Hall of Fames is dedicated to the players who has had an indelible impact on the English top-flight and have reached milestones during their times.
"The Premier League Hall of Fame recognises and honours former players who have an exceptional record of on-pitch success and have shown significant contribution to the League since its inception in 1992. This will be the highest individual honour awarded to players by the Premier League", Premier League explains on it official website.
Read : Man City beats Tottenham to clinch their fourth Carabao Cup in a row
"Alan Shearer and Thierry Henry will be the inaugural Premier League Hall of Fame inductees. Fans will be invited to select an additional six former players from a 23-man shortlist,
"From this shortlist, six additional former players will be inducted into the Premier League Hall of Fame via public and panel vote", added the PL.
Here are the selection criteria to be inducted into the Premier League Hall of Fames
Made a minimum of 200 Premier League appearances for one Club
Been selected to any of the Premier League Team of the Decade or 20-Year Anniversary teams
Won a Premier League Golden Boot or Golden Glove
Been voted as Premier League Player of the Season
Won three Premier League titles
Scored 100 Premier League goals or recorded 100 Premier League clean sheets (GK only)