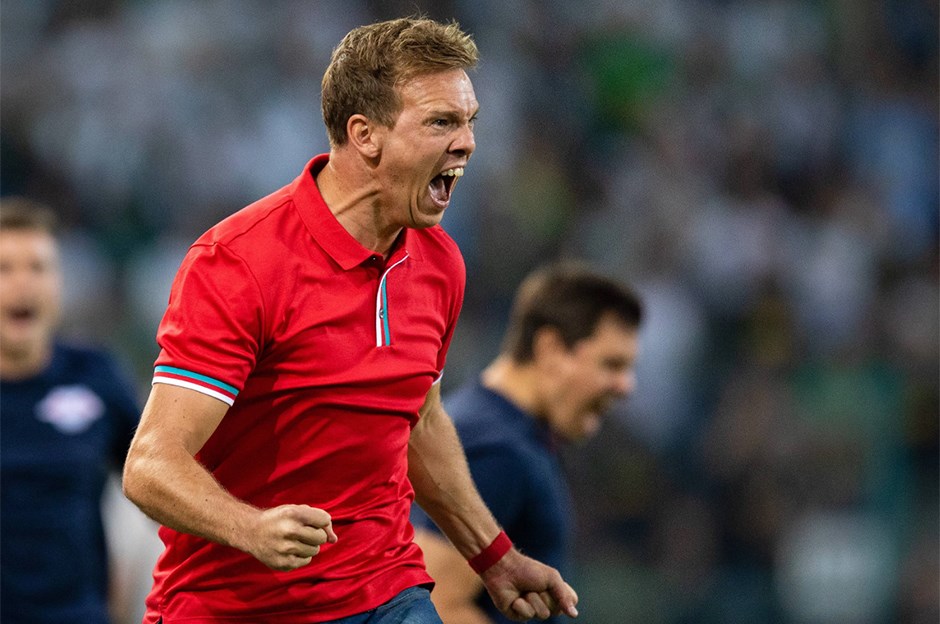 Bavarian-born and current RB Leipzig manager Julian Nagelsmann will be sitting on Bayern Munich coaching bench from July 1 as confirmed by the club earlier on Tuesday.
Days ago, Hans Flick who is in charge of the club now has expressed his wish to terminate his contract with the UEFA Champions league champions at the end of the season despite having two years more to go.
Read : Bayern Munich CEO refuses to join European Super League
After a moment of reluctance, the club's board have finally agreed to part ways with the one who is linked with national team (Mannschaft) duty at the end of this season.
Then Bayern Munich have agreed on a five-year-deal with the very young Nagelsmann who is 33 to become their manager from next season.
"FC Bayern have appointed Julian Nagelsmann as their new head coach. The Bavarian-born 33-year-old will move to Munich from RB Leipzig on 1 July 2021 ahead of the new season, signing a five-year-contract with the German record champions until 30 June 2026", a statement on the club's official website reads.