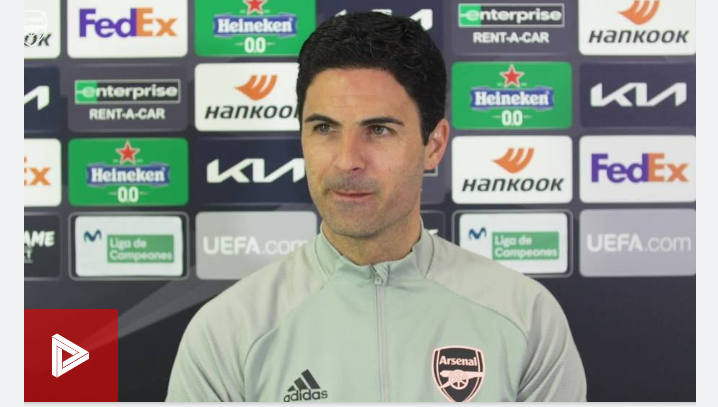 Arsenal manager Mikel Arteta has revealed that Pierre-Emerick Aubameyang will be available for Thursday UEFA Europa League semi-final  against Villareal.
The Gunners will travel to Spain to trade tackles with the Yellow Submarines and the team received a boost with the availability of Aubameyang.
Arteta while speaking with arsenalfc.com said Alexandre Lacazette is also in connection for the crucial game.
"They are all in contention." The Spaniard began.
"All of them. Including Aubameyang, Laca and Kieran. 
Arteta was asked of he is willing to risk the like of Aubameyang and Kieran, he said;
"We do need them, because we know that we have some players that are in contention and they are the ones who can make the difference in a big tie like this. 
"But the word risk, I don't like to put players on the pitch if they can't perform and they can't feel secure that they can perform. 
"If it's a risk or we're going to take a gamble, then I don't think it's the right thing to do.
"They are all in contention for the game. Yes [it is good news].
He also clarified that Kieran is willing to play the game and rubbished any rumour of the player undergoing surgery.
"He didn't need the surgery that we were afraid of at the beginning and then he's been working like a beast every single day. 
"I don't know if he's going to make it tomorrow but he certainly wants to be as close as possible to that football pitch to give himself the best possible chance."
Thursday game will see Unai Emery go against his former club for the first time since he was sacked.