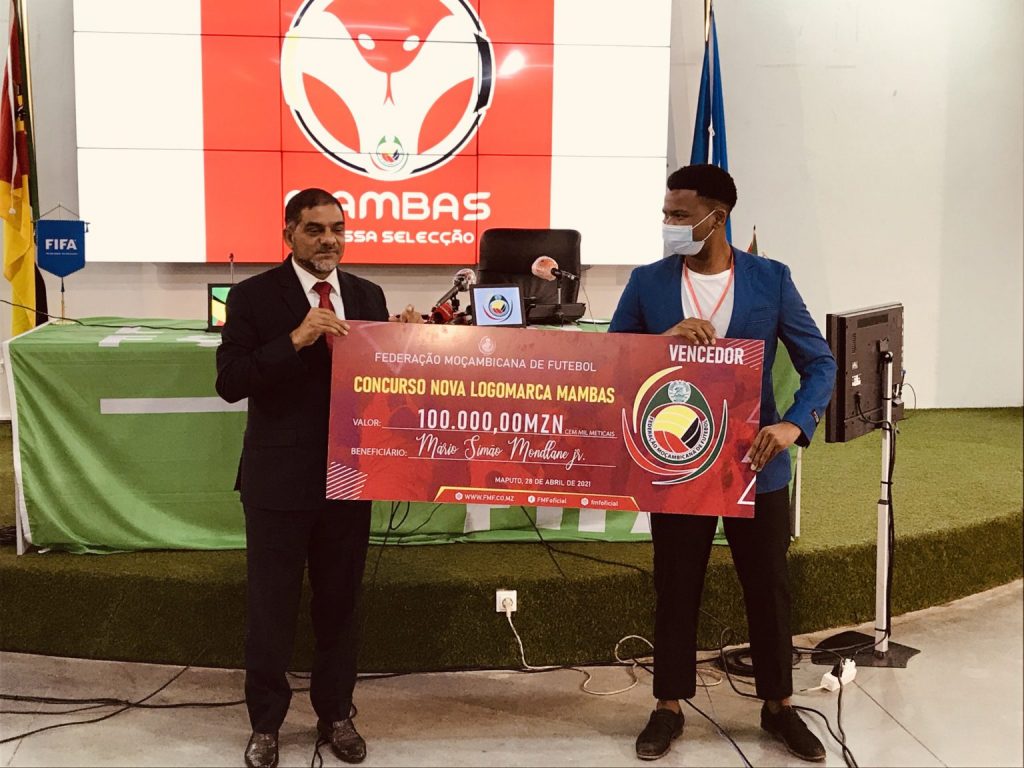 The Mozambican Football Federation (FMF) has unveiled the winner of the country's national football team logo design competition.
FMF unveiled Mário Simão Mondlane Junior as the winner of the competition on Wednesday.
LanceMZ reports that Mondlane Junior pocketed $1,754 (100,000) Meticais prize for being successful in the contest which started in September 2020.
The publication reports that Mondlane shrugged off competition from 82 competitors.
The general public had a say on the winner and they eventually opted to maintain the nickname Mambas.
"Of these 83 proposals, four were approved by the jury in a first phase and a consensual winner was found who presented the necessary technical requirements for the new logo that was intended," FMF Marketing Department official Stenor Tomo told LanceMZ.
"It is a work that was developed by a young Mozambican from the design field with a simple experience, a lover of national football who thought it was a patriotic duty to join the cause of the federation and propose his idea to the Mambas."
The new logo represents the feeling of fearlessness, bravery, determination, persistence and pride, the reports says.
The new logo features a ball, national flag and a snake (Mambas).
"It is important to explain that this logo is still in the study phase, it will be able to be improved, this is the proposal that has been accepted and a space is opened so that the logo can be further improved if there is a need on the part of the federation and all rights of use will naturally pass to the FMF and a campaign to publicize the logo will be carried out until we can have pieces of communication, branding and merchandising with this logo, " Tomo is quoted saying.
The winner of the contest said he worked hard to design the logo.
"It was not easy to create the logo. I took more time thinking about what to do and it took me more than a month to think and do something that could please the whole country," Mondlane Júnior is quoted saying.