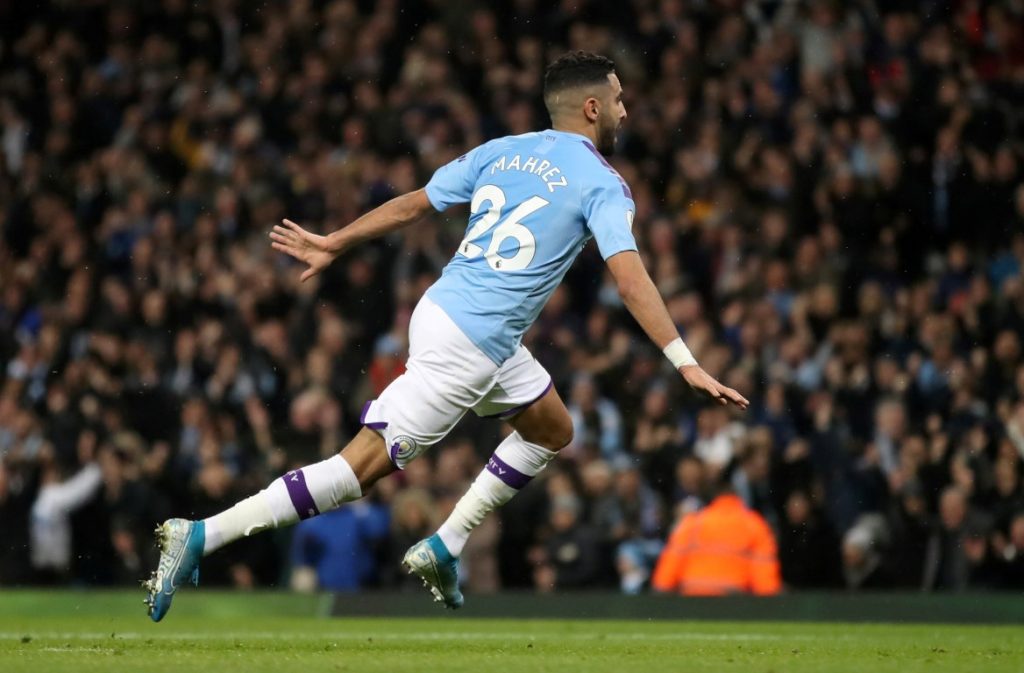 Algerian winger Riyad Mahrez has revealed that he receive inspiration from right-back Benjamin Mendy before converting a free-kick goal for Manchester City.
Mahrez scored the late winner in the 70th minute as City stunned Paris Saint-German 2-1 in France.
The Algerian joked that he received a helping hand from Mendy who predicted before the kick-off that the former would score.
"Yes it's because of Ben (Benjamin Mendy), he asked God, and God gave me this goal," he told City website
Mahrez added that he slightly miscued the free-kick that sealed the victory.
"I wanted to go around the wall to be honest, and I missed it but it went between the two players."
This was the first-leg match of the Uefa Champions League semi-final.
Kevin De Bryne had equalized for City in the 64th minute after PSG had gone in front.
Now, City are focusing on this weekend's Premier League game against Crystal Palace, Mahrez said.
"Fortunately, it was in and we were so happy because we knew we could win here, to score the 2-1 for the team was amazing. We are going to enjoy it a little bit even though it's not over.
"We have a big second leg but today we will drop a little bit of the pressure, enjoy it, have some food and sleep and then tomorrow we concentrate on (Crystal) Palace," Mahrez added.