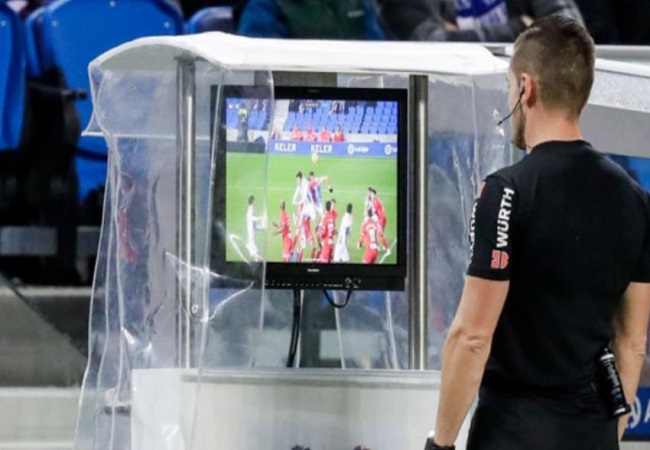 Hooliganism in the ongoing Ghana Premier League season has been on the rise at the various stadia. And Referees' manager for the Ghana Football Association [GFA], Alex Kortey believes the introduction of the Video Assistant Referee (VAR) will help curb hooliganism at the various stadia.
Referees and match officials have been victims with some venues banned indefinitely.
But Mr Kotey said the introduction of VAR will ensure less errors on the part of referees. This will bring clarity to their decisions on the pitch.
"The introduction of VAR is to correct these errors. We all know that a referee per his position may make an error in his judgement." He told Citi Sports.
"The VAR will correct that error. In the absence of VAR, these errors linger on and affect the game, leading to hooliganism.
"So if the VAR comes in and corrects that error, hooliganism will stop. Because now there's proper clarity." He added.
The Ghana Football Association is planning to introduce the technology at the start of the 2023/2024 season, with the piloting set to be done during the 2023 Africa Games.