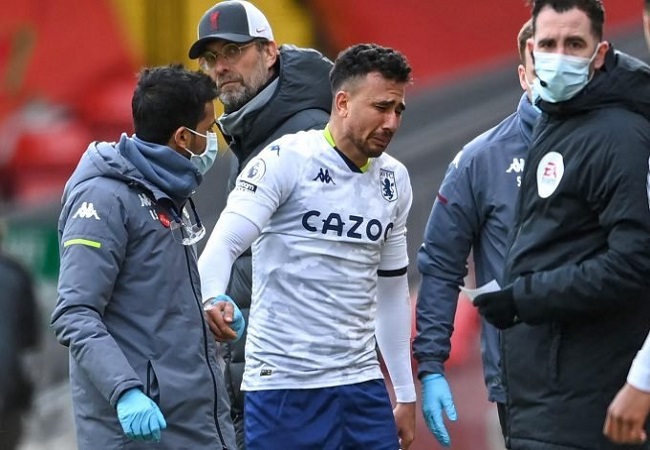 Aston Villa and Egypt international winger Mahmoud Hassan Trezeguet is expected to be ruled out for the upcoming 12 months according to several reports.
Trezeguet was stretched out the pitch during Aston Villa's 2-1 loss against Liverpool at the start of the month, in the Premier League.
Trezeguet went down following a race on the ball with match-winner Trent Alexander-Arnold. And he had to be helped off the field as he was consoled by compatriot Mohamed Salah, who had scored the opener for his team.
It was later revealed that the 26-year-old damaged his left knee ligament. And therefore, he had to undergo surgery.
While there was no official statement stating how long Trezeguet will be sidelined, Egypt national team doctor Mohamed Aboulella estimated an absence period of six to nine months.
However, according to Football Insder, a source inside Aston Villla informed them that the Al Ahly academy graduate tore his anterior cruciate ligament (ACL) and will be out for 12 months.
If this information turns out to be true, Trezeguet will miss a large number of crucial games with Egypt as the Pharaohs are set to partake in the 2022 World Cup qualifiers, the first edition of the Arab Cup and the 2022 Africa Cup of Nations.