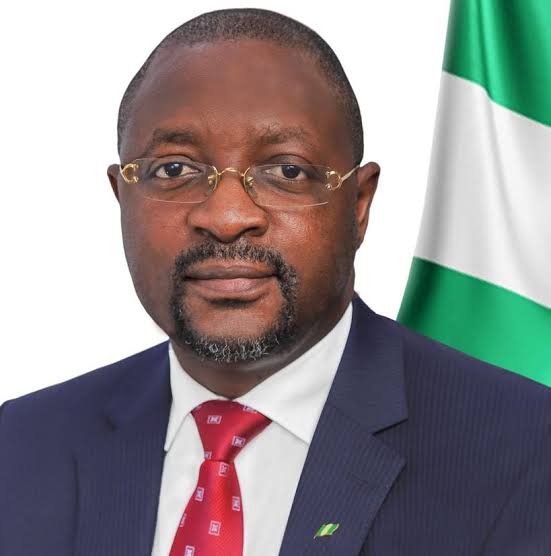 Nigeria Minister of Youth and Sports Development Sunday Dare has ordered the immediate dissolution of Boards of National Olympic Sports Federation.
This was contained in a statement signed on Friday by the media department of the ministry.
According to the statement, the dissolution is in line with the Olympic Charter which stipulated a four year tenure for all Sports Federation Boards.
A new Sports Federation Boards has also been appointed with immediate effect.
The statement reads as follows;
"In keeping with the Olympic Charter which stipulates a 4 year tenure for all Sports Federations Boards, the tenure of the National Olympic Sports Federations in Nigeria have come to an end.   
"There is a need for a transition from the old Boards to the new one.
"Within the last 4 years, a few of the National Sports Federations Boards performed remarkably well while many others have been bogged down by unnecessary bickerings and divisions among the board members.
"Having run a full Olympic cycle, the Boards of the NSFs inaugurated on 21 June, 2017 are hereby dissolved to pave way for fresh elections.
"I wish to thank all the Board members for their contributions within the period they served in their various Federations Boards.
"In order to ensure continuity in the administration of the Federations, Caretaker Committees are hereby put in place to manage the affairs of the Federations until elections are conducted and the new Boards inaugurated.
"Mindful of the Olympic Games in July 2021, the Caretaker Committees will work assiduously towards enhancing team Nigeria participation at the Games.
"The Ministry in partnership with the NOC, will release in due course, the time-table for the elections into National Sport Federation Boards.
"In order to ensure transparency and accountability in the electoral process, the Ministry requested all National Sports Federations to submit their Constitutions. 
"Regrettably, as at date, only 7 Federations have complied.
"Having consulted with the Nigeria Olympic Committee (NOC), the Ministry has concluded to organize elections into the Federations using the Code of Governance which is the administrative machinery that regulates the governance of Sports Federations in Nigeria.
"I encourage all Nigerians who have passion and interest for their chosen Sports and who can contribute selflessly to the development of Sports in Nigeria to show interest in the Membership of the various National Sports Federations.
"It is my pleasure to announce to you the composition of the Caretaker Committees for the 31 National Sports Federations who will run the affairs of the Federations until the inauguration of the new Boards; 
as I enjoin all stakeholders to give the Caretaker Committees the necessary support in discharging their duties effectively.