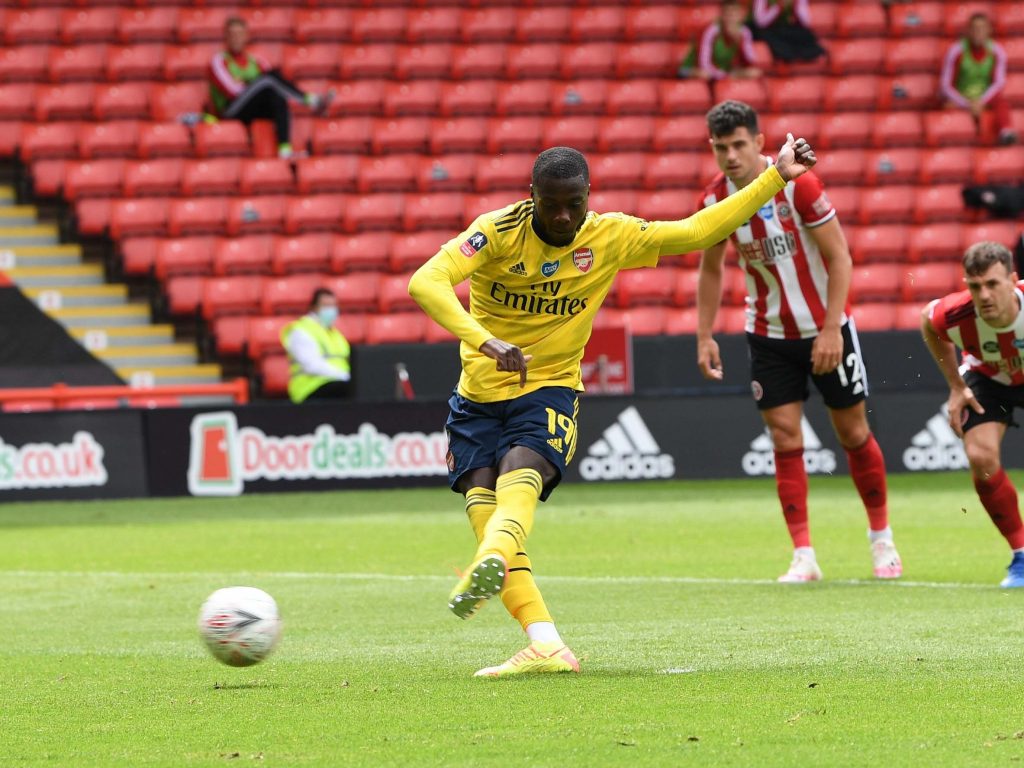 Arsenal Manager Mikel Arteta has showered Ivorian winger Nicolas Pepe with praises.
"I think he's come a long way in the last few months. His work ethic has been phenomenal and he's deciding many more games and doing what he can do in the final third in a much more consistent way," the Spaniard told Arsenal website.
Arteta spoke glowingly about Pepe after he scored a penalty in Thursday's 1-2 loss to Villarreal in a Europa League semifinal first leg match.
Arteta said he was not surprised by Pepe continued improvement in performance.
"So I'm really happy with his performances and now he needs to continue like this. Confidence in every player is crucial and every time you step on that field, if they feel secure, if they feel protected, if they feel like they're supported by their manager and their team-mates, it's something that is crucial to be able to perform," he said.
"Then with the things that he could do better, he's doing much better with as well. But it's all a mix that is reflected in his performance."
Pepe joined Arsenal in 2019 with a huge reputation following his excellent displays for Lille.
The Ivorian winger signed a five-year contract with the Gunners.